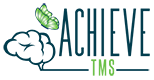 SAN DIEGO (PRWEB) January 21, 2020
Manish Sheth, M.D., Ph.D, the medical director of Achieve TMS Centers, has been named a Distinguished Fellow of the American Psychiatric Association (APA). This is the association's highest honor, and Dr. Sheth is among a small, select group of psychiatrists in San Diego who have earned this prestigious distinction.
Dr. Sheth's Distinguished Fellow status was effective as of January 1, 2020. He will attend the 2020 Convocation of Distinguished Fellows during the APA's annual meeting in Philadelphia, PA, where he will be officially honored during the April 27 ceremony. The APA's Distinguished Fellowship is awarded for outstanding contributions made in the field of psychiatry, particularly in the areas of administration, scientific/scholarly publications, community involvement, teaching, clinical excellence, or volunteering in medical or mental health "activities of social significance," according to the APA.
Licensed and board certified in psychiatry and addiction medicine, Dr. Sheth has vast experience in treating mental health conditions including depression, bipolar disorder, anxiety, mood disorders, obsessive-compulsive disorders, ADHD, and others. His ultimate goal is to promote patient health and wellness by combining psychotherapy, psychopharmacology, and other innovative therapeutics such as Transcranial Magnetic Stimulation (TMS) in his treatment plans. Achieve TMS Centers uses this therapy to treat depression with electromagnetic stimulation of certain areas of the brain, and it can be particularly beneficial for patients who have difficulty with psychotropic medications.
In addition to his role with Achieve TMS Centers, Dr. Sheth is clinical director for Achieve Medical Center, a private, multidisciplinary psychiatric and mental health practice with multiple locations in Southern California and Oregon. He is also on the clinical team with Achieve Concierge, which provides personalized, comprehensive mental wellness services. Dr. Sheth has served as the chief of psychiatry and medical director at Tri-City Medical Center in Vista, CA, as well as voluntary associate clinical professor in the Department of Psychiatry at the University of California, San Diego. He has trained at the Berenson-Allen Center for Noninvasive Brain Stimulation, an affiliate of Harvard Medical School for TMS, and is a member of the Clinical TMS Society.
About Achieve TMS
Achieve TMS, a part of Greenbrook TMS NeuroHealth Centers, is a leading and highly trusted provider of Transcranial Magnetic Stimulation (TMS), which has been cleared by the Food and Drug Administration for treating patients with depression. For more information, visit http://www.achievetms.com.