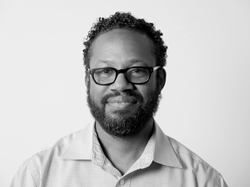 "I am excited to share with people around the world, the music and stories that connect people to their history in order to create a better world for future generations." - Dr. Mark Lomax II
COLUMBUS, Ohio (PRWEB) July 28, 2022
Critically-acclaimed composer, recording artist, drummer, and educator Dr. Mark Lomax, II is now booking his residency tour for 2023/2024. Lomax puts an exceptionally heavy focus on engagement with post-secondary students, sharing his works and stories of Black America across the country from San Francisco to New York. His appearances include a special performance of the 62-minute Suite of his life's work, 400: An Afrikan Epic, along with a master class and student engagement sessions to dive deeper into historical content and create honest conversations about each individual's role in shaping the future of humanity.
Through his tour, Lomax creates meaningful discussion around racial equity, engaging communities in the transformative work of understanding the country's past to give context for the problems we face today in order to create a better tomorrow at home and abroad.
"Through our gifts, we're able to connect people of all ages and ethnic backgrounds," Dr. Lomax said. "I am excited to share with people around the world, the music and stories that connect people to their history in order to create a better world for future generations."
Originally released as a 12-album cycle, the 400 has engaged audiences at colleges and universities across the country in a much-needed conversation of the strength, resilience, struggle, and triumph of Afrika in order to create a better world.
For more information on his music and tour visit http://www.marklomaxii.com. For booking, email Lisa Cave at lisa@columbusoriginals.com.
"His mission to provoke critical thinking and provide a holistic, global perspective on Afrikan roots and culture is what our country needs right now." - Music Industry Weekly
"Lomax is a drummer, who should rank as a top composer, teaching in Columbus and self-releasing superb albums."

"One of the great ones in present day music who has taken up the daunting task of celebrating the ongoing history of the African Diaspora."

About Dr. Mark Lomax, II
Critically acclaimed composer, recording artist, drummer, activist, and educator Dr. Mark Lomax, II, earned his Bachelor's, Master's, and Doctor of Music Arts degrees from The Ohio State University. He's also received numerous accolades for his work as a composer and performer, including the coveted Wexner Center for the Arts Artist Residency Award in 2018. Using music and engaging conversation as a vehicle, Lomax inspires audiences to think critically about realizing the potential of our collective humanity to change the world.
About 400: An Afrikan Epic
Released on the 400th anniversary of the beginning of the Transatlantic slave trade, Dr. Mark Lomax, II ambitiously weaves the story of Black America throughout the 12-album cycle. 400 explores thousands of years of Black history, including pre-colonial Afrika, the Ma'afa (the 400 years between 1619 and 2019), and Afro-futurism, an expression of what Blacks in America will heal toward in the next 400 years. In early 2020, Lomax continues this celebration of the resilience, strength, and creativity of the Afrikan people with the release of The 400 Years Suite.
For more information on Dr. Lomax and the 400, go to http://www.marklomaxii.com or follow @marklomaxii on Twitter and Instagram and @drumversations on Facebook.