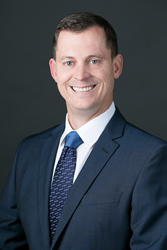 Dr. Harrell brings valuable experience and impressive personal characteristics to this critical role.
ANAHEIM, Calif. (PRWEB) March 18, 2021
WorkCare, Inc., a U.S.-based, physician-directed occupational health company, has named Mason D. Harrell, III, M.D., M.P.H., FACOEM, as Chief Medical Officer.
Dr. Harrell will provide clinical oversight for the company. Other responsibilities include guiding the development of WorkCare's total worker health solutions, consulting with clients, and collaborating with the company's medical professionals and industry subject matter experts.
Dr. Harrell is board-certified in Occupational Medicine, Public Health and Preventive Medicine, and Aerospace Medicine, and he is a fellow in the American College of Occupational and Environmental Medicine.
"I am honored to join the WorkCare team and welcome this opportunity to work with an amazing group of people to help protect and improve health and well-being throughout the world," Dr. Harrell said. "I intend to contribute to the company's long-established culture for being responsive to customers' needs, embracing innovation and taking calculated risks to accomplish great things."
"WorkCare is primed as a disruptor, bringing transforming value equations to our clients. Dr. Harrell brings valuable experience and impressive personal characteristics to this critical role," said William E. Nixon, WorkCare's President and Chief Executive Officer.
WorkCare's Founder Peter P. Greaney, M.D., will transition his role of Chief Medical Officer and remain as Executive Chairman, with a focus on strategic business growth. "I am excited to welcome Mason to the WorkCare family," Dr. Greaney said. "He is the perfect complement to our existing clinical resources, and he has the ability to further expand our prevention and health management capabilities across the care continuum."
Dr. Harrell completed his occupational and environmental residency and earned his Master's in Public Health at Harvard University. He obtained his Doctor of Medicine degree at the U.S. Military Medical School and has served as a U.S. Navy Flight Surgeon.
Dr. Harrell co-founded Sequoia Port, Inc., a software-as-a-service company automating the organization of digitalized medical records. His accomplishments include establishment of IDefine, a non-profit organization focused on treatments for the genetic causes of autism and intellectual disability, modeling on Kleefstra Syndrome. He has published numerous clinical papers, speaks multiple languages and has visited more than 80 countries.
About WorkCare
WorkCare was established in 1984 to deliver seamless, cost-effective and innovative occupational health services to employers of all sizes and types. Its mission is Protecting and Promoting Employee Health…from hire to retire.