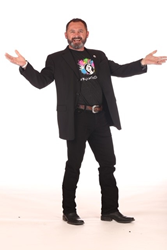 We will be advancing continued dental education for complex cases.
TEMPE, Ariz. (PRWEB) December 06, 2018
Dr. Michael Smith is developing the Research and Advanced Studies Department of Clinical Mastery Series. He brings more than 20 years of experience in advanced continuing education and research. Dr. Smith will contribute his enthusiasm for complex cases that involve working in a collaborative relationship with specialists.
"Dr. Smith's knowledge of materials, technology and treatment modalities for complex cases make him a perfect choice to head up the research initiatives for our organization," states Jenn Janicki, Executive Director.
This role will allow Dr. Smith to focus on research of advanced, leading edge treatments, testing of materials and technology. "This is really an exciting time in dentistry and this new role allows me to delve deeper into not only what's new, but to create a mini-residency that will tie so many pieces together for the clinician treating complex cases," says Mike Smith.
Dr. Smith will be developing video content that will be featured on CMS online as well as developing a multidisciplinary mini-residency for live patient observation full mouth rehabilitation that includes joint treatment, sleep and TMD. He will be stepping down from his service as Faculty Director of CMS to pursue this commitment.
Clinical Mastery Series is a leader in dental clinical education, empowering dentists to master restorative skills and business practices through a broad base of instruction opportunities and an acclaimed faculty. Visit their website at http://www.clinicalmastery.com/.
For more information
Pete Janicki, Director of Business Development
ph 480.489.5551
pete(at)clinicalmastery.com