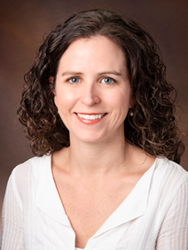 I am delighted to have been selected as MSAB Chair.
ENCINO, Calif. (PRWEB) December 16, 2020
Dr. Pamela Weiss, MD, MSCE has been appointed Chair of SAA's Medical & Scientific Advisory Board (MSAB). Dr. Weiss is an attending physician in the Division of Rheumatology and a Core Faculty Member of the Center for Pediatric Clinical Effectiveness at Children's Hospital of Philadelphia (CHOP). She is also an Associate Professor of Pediatrics and Epidemiology at the Perelman School of Medicine at the University of Pennsylvania.
Dr. Weiss has a distinguished history of awards, honors, fellowships, and appointments. Her research focus is on the early diagnosis, accurate phenotyping, and targeted treatment of children with spondyloarthritis (SpA). She has over a decade of experience leading clinical research endeavors, including multicenter research and research involving international collaborations. She engaged rheumatologists from around the world to develop the Juvenile SpA Disease Activity (JSpADA) measure that reflects SpA in the pediatric population and encompasses peripheral and axial disease. In 2014, she received the SAA/Bruckel Early Career Investigator (ECI) Award in AxSpA for her award-winning research that demonstrated that children with ERA (enthesitis-related arthritis) have worse function, poorer quality of life, and higher pain intensity than children with other categories of JIA (juvenile idiopathic arthritis).
"I am delighted to have been selected as MSAB Chair," said Dr. Weiss. "I have a long-standing relationship with SAA including receipt of the ECI Award, participation in juvenile arthritis webinars and podcasts, research funding, and serving on SAA's Medical & Scientific Advisory Board since 2018. I am thrilled to be able to expand my role and give back to SAA in this important way," she added.
"Members of SAA's Medical & Scientific Advisory Board devote their time and medical expertise to improving the lives of people impacted by spondyloarthritis, and we are so thrilled that Dr. Weiss is stepping into this pivotal leadership role as our Chair," said SAA's CEO Cassie Shafer.
About the Spondylitis Association of America
Since our founding in 1983, the Spondylitis Association of America has been the leading national nonprofit providing educational resources, connections, and the critical emotional support that people living with spondylitis need. SAA is committed to increasing awareness of spondylitis, providing information and support to patients and their families, and funding research to ultimately uncover a cure for the disease.
SAA has a wealth of information, educational materials, and resources for medical practitioners, the newly diagnosed, people who are seeking a proper diagnosis, and people who have already been diagnosed and living with the disease.