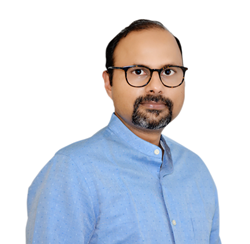 CINCINNATI (PRWEB) November 16, 2018
Author and thought leader in health and patient-centered care Dr. Rajeev Kurapati's latest book Physician: How Science Transformed the Art of Medicine (GreenLeaf Press, 2018) was recently awarded a gold medal from Readers' Favorite 2018 Book Awards in nonfiction health and medical.
Interweaving moving personal patient stories with a historical overview that reveals interesting and untold details of the profession's past, this book explores the transformation of the healing tradition from a spiritual practice to a scientific one. With an eye toward the future of medicine, Physician acts as a conversational field guide that navigates readers through the evolution of the patient-physician relationship, the future of medicine, and how we might return to more patient-centered care in our current medical landscape at a time when the need for this grows increasingly urgent.
Praise for Physician
"Dr. Kurapati has created a masterpiece, a true piece of art, by calling for a balance in the science and personal skill in medicine. This timely book should be required reading… to place humanity back at the center of patient care."
-Joel Kahn MD, FACC, Clinical Professor of Cardiology and author of Your Whole Heart Solution
"Physician: How Science Transformed the Art of Medicine achieves three major milestones of nonfiction writing: It's hugely important; it's masterfully researched; it's fascinating to read. Dr. Kurapati has done a major service to his profession by recapping the most cogent aspects of medicine's rise to respectability, consistency, and applicability."
-J.R. Dennstedt for Readers' Favorite
About Dr. Kurapati
Dr. Rajeev Kurapati is a physician at St. Elizabeth Healthcare in Northern Kentucky (a member of the Mayo Clinic Center). His latest book, Physician: How Science Transformed the Art of Medicine, was a #1 New Release on Amazon and received the gold medal for Readers' Favorite's 2018 Book Awards. Dr. Kurapati has contributed to Slate and Smart Health Today, was a winner of a 2014 National Indie Excellence Award for his first book, Unbound Intelligence. Learn more at http://www.rajeevkurapati.com.