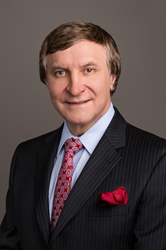 Patient safety has always been and remains a top priority in my practice at the Dallas Plastic Surgery Institute (DPSI).
DALLAS (PRWEB) August 21, 2020
Dallas plastic surgeon, Dr. Rod J. Rohrich has implemented a series of enhanced patient safety protocols for his clinic and staff in response to the ongoing COVID-19 pandemic.
"Patient safety has always been and remains a top priority in my practice at the Dallas Plastic Surgery Institute (DPSI)," explains Dr. Rohrich. "Early on in the pandemic, we established protocols for DPSI, Dallas Day Surgery Center (DDSC), the EpiCentre and the Cloister Hotel. Most of these practices were already in place but we added further precautions to protect the health and well-being of our patients, our dedicated staff, and the community at large."
As Texas plastic surgeons begin opening their operating rooms and consultations for elective surgery to resume following the extended lockdown, Dr. Rohrich is assuring his patients that the utmost care has been taken to keep them safe and reduce their risks during the COVID-19 outbreak. Dr. Rohrich and his team continually review and evolve their policies as new COVID-19 information in released.
"We follow CDC and local government guidelines at all times and reopened our operating rooms following their policies as well as those of the American Society of Plastic Surgeons. Our facilities have been fitted with HEPA filters and all staff has received special Covid-19 training. We are performing all plastic surgery procedures with confidence in patient safety at Dallas Day Surgery Center. Online consultations and follow-up visits are now a high priority through our HIPAA compliant consultation service."
Among the safety protocols implemented by Dr. Rohrich are no-touch temperature readings for all patients and staff entering the facility and a mandatory mask policy at all times (which can be relaxed only while being seen in an exam room for facelift and rhinoplasty patients, for example). Only essential personnel are present for procedures and patients are restricted to one family member or friend to accompany them to their procedures or clinic visits. All employees and staff must "Foam in and Foam out" prior to entering and leaving each exam room, hotel room, or operating room. Those entering the operating room must change scrubs if going in and out of DDSC and must remove hats, masks, and shoe covers when leaving DDSC.
Dr. Rohrich has also set a new policy of no shaking hands or even using fist bumps. Non-touch greetings (i.e. bowing, namaste, hand over heart) are ideal and superior to elbow bumps. If employees, patients or their family members are demonstrating any type of symptoms, they are not permitted to enter DPSI facilities until they have been assessed by their physician.
Furthermore, employee travel has been limited, particularly internationally. Employees take a COVID-19 test when returning from an absence requiring a plane flight. All must be responsible and practice social distancing. This means limiting unnecessary external events, limiting exposure to groups over ten, and standing at least six feet from others.
"We only needed to add a few new strategies to our patient safety protocols already in place," said Dr. Rohrich. "While this pandemic may have taken away some of the personal touches we provided in our practice, patient safety and quality of care are still at the highest standard."
About Dr. Rohrich
Dr. Rod J. Rohrich is a board certified plastic surgeon in Dallas, Texas. He is considered one of the most influential surgeons in this century. He is a Clinical Professor of Plastic Surgery at Baylor College of Medicine and was the first Chair of the Department of Plastic Surgery as well as the first plastic surgeon selected as a Distinguished Teaching Professor at UT Southwestern Medical Center. He graduated from Baylor College of Medicine with high honors, and completed his plastic surgery training at the University of Michigan Medical Center and fellowships at Massachusetts General Hospital/Harvard (hand/microsurgery) and Oxford University (pediatric plastic surgery). He is Chair of the Dallas Rhinoplasty Meeting, Founding Chair of the Dallas Cosmetic Surgery and Medicine Meeting, Founding Member of the Alliance in Reconstructive Surgery, and a Founding Partner of the Dallas Plastic Surgery Institute.
Dr. Rohrich also serves as the Editor-in-Chief of the most respected global peer reviewed plastic surgery journal – the Journal of Plastic and Reconstructive Surgery. He developed and is Editor-in-Chief of the first open access peer reviewed plastic surgery journal, PRS Global Open. Dr. Rohrich has published over 900 peer reviewed articles and six textbooks in plastic surgery
Dr. Rohrich also served as president of the American Society of Plastic Surgeons (ASPS), the largest organization of board certified plastic surgeons in the world. He repeatedly has been selected by his peers as one of America's best doctors. He received the ASPS Special Achievement Award and on three occasions has received one of his profession's highest honors, the Plastic Surgery Educational Foundation Distinguished Service Award, which recognizes his contributions to education in plastic surgery.