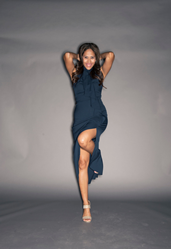 "It's important to give back for the sake of those whose basic needs might otherwise be left unfulfilled."
NEW ORLEANS (PRWEB) September 10, 2019
New Orleans dentist Dr. Rupa Jolly, wife of Dr. Tarun Jolly of Tarun Jolly Enterprises, was highlighted in a Volunteers of America Southeast Louisiana announcement naming board members for 2019. The mention of her membership with the organization sheds light on her commitment to its humanitarian work.
Dr. Rupa Jolly is one of fourteen officers on the Volunteers of America Southeast Louisiana Board of Directors, which includes two members who are new to the board this year. In her work with the organization, Dr. Jolly assists in advancing its mission of making positive changes in the community by providing humanitarian services to underserved populations.
"I'm grateful for the opportunity to continue serving Volunteers of America and my community," Dr. Jolly said regarding her retainment as a board member. "It's important to give back for the sake of those whose basic needs might otherwise be left unfulfilled."
Volunteers of America serves more than 1.5 million Americans from offices across the country each year. Services include, but are not limited to, housing assistance, assisting the homeless, behavioral and mental health services, veterans, family-focused treatment and substance abuse disorders. Dr. Rupa Jolly also regularly collaborates with Tarun Jolly Enterprises in assisting Dr. Tarun Jolly with addressing community needs in the healthcare, real estate, hospitality industries and beyond.
For more information on Tarun Jolly Enterprises and the nonprofit work of Drs. Tarun and Rupa Jolly, interested parties are encouraged to visit http://www.tarunjollyenterprises.com, contact the office at (504) 324-2155, or visit Tarun Jolly Enterprises at 643 Magazine Street, Suite 402 in New Orleans, LA. 70130
Boilerplate: An entrepreneurial operation with business operations spanning multiple industries, Tarun Jolly Enterprises serves the New Orleans area by promoting investments in healthcare, real estate and hospitality for the advancement of public health, particularly in battling America's opioid epidemic. By merging business with philanthropy, the company encourages dynamic solutions that improve lives now and into the future.