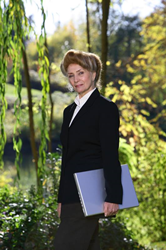 GRANTS PASS, Ore. (PRWEB) August 19, 2020
Air Date: 17 August 2020
Guests: Dr. Sahil Khanna, Mayo Clinic, Medical Editor-in-Chief of Mayo Clinic on Digestive Health Fourth Edition (https://www.amazon.com/Mayo-Clinic-Digestive-Health-Problems/dp/1893005526/)
https://www.voiceamerica.com/episode/125131/new-developments-in-digestive-health
*
Talk Radio VoiceAmerica World Talk Radio & Apple iTunes host Sharon Kleyne welcomes Dr. Sahil Khanna of the Mayo Clinic to her program to educate listeners about human digestive system, which is incredibly complex, in this time of the COVID-19 pandemic. The digestive system acts as a food transporter and food processor, requiring the efficient function of many different organs to transform what you eat and drink into a mixture that fuels good health.
Khanna, who grew up and attended medical school in India, is a gastroenterologist who teaches that the gut regulates other systems of the body. "The gut has an immune system and a nervous system that provides nutrients to the rest of the body. Several millions of Americans suffer digestive problems," Khanna reveals. Khanna agrees with Kleyne that "Water is a very integral part of the daily diet. We recommend 64 fluid ounces a day, two liters a day. Water is an essential complement of diet."
Kleyne asks Khanna about heart and kidney trouble. "Heart failure means the heart works slower," Khanna teaches. "People with kidney issues may need to limit water intake to 32 ounces a day. When Kleyne asks Khanna to clarify how many eight-ounce glasses of water a day that works out to, Khanna shares that "people who have heart disease or kidney disease should drink 2-to-6 8-ounce glasses of water a day."
Kleyne asks Khanna what causes the digestive system to clog up. "I love common sense, says Kleyne. "We all know that food is the new medicine."
"Food is one of the most important things to regulate to keep us healthier," Khanna offers. "One needs to eat a balanced diet. Processed foods should be avoided as much as possible," Khanna continues. "Refined sugar should be avoided and saturated fats need to be limited. People should take in between twenty and forty grams of fiber every day, higher in men, lower in women. Protein should equal 0.8 kilograms for one kilogram of body weight. Carbohydrates should be limited. Everyone has a different caloric need," Khanna says.
Khanna also shares Kleyne's sense of urgency regarding providing adequate health education to children. "Food given to kids in schools not the best," says Khanna. "We should start teaching kids what's good for them to eat and teach people how to read and interpret labels. This education should start early in life."
Khanna warns against artificial sweeteners many of which have disadvantages "and can lead to metabolic derangement". Khanna shares that honey is a good, healthy alternative. Sodium should also be controlled.
In her weekly 15-minute radio Commentary, Kleyne shares her thoughts about what we haven't been learning and our lack of health education through the years. "I teach water and life science of the human body," says Kleyne. "We live like a battery with the water vapor of the atmosphere, from birth to death. The water is the primary focus for earth, the primary focus for you. Water gives you immunity strength."
Kleyne also adds, "I'm going to reach out to men out there. Wearing a mask will slow the pandemic down. Now, you're wearing the mask because of the saliva, the spit that comes out of your mouth when you talk. We've got to get serious about the water," Kleyne goes on. "It's common sense. Learn what you have to do. We're always in a hurry in America. We're impatient, and men are more impatient than women. Guess what? You're going to have to wear the mask if we're going to slow down this pandemic. You have the freedom, but you need to learn to be courteous to others."

LISTEN to the internationally syndicated The Power of Water® & Your Health sponsored by Nature's Tears® EyeMist®, naturally pH balanced water technology for acid mantel protection, on VoiceAmerica World Talk Radio & Apple iTunes with producer and host Sharon Kleyne and program director Rose Hong of Global Dragon TV. This program features Dr. Sahil Khanna, Mayo Clinic.
Follow this link: https://www.voiceamerica.com/episode/125131/new-developments-in-digestive-health

Some recent Sharon Kleyne talk radio programs feature:
Joanne Schmalenberger & Kevin Kearns
https://www.voiceamerica.com/episode/125037/fitness-and-beyond
Andrew Sherman https://www.voiceamerica.com/episode/124905/protecting-and-harvesting-intangible-assets-amidst-global-chaos-covid-19-and-election
James Derick https://www.voiceamerica.com/episode/124796/fighting-substance-use-disorder
Dr. Mark Mincolla, Ph.D. & Kevin Kearns https://www.voiceamerica.com/episode/124442/anti-inflammatory-diet
If you would like to watch a brief, entertaining educational film that demonstrates the application of the new Dry Eye Solution® technology Nature's Tears® EyeMist®, sponsor of Sharon Kleyne's talk radio program, go here: https://www.youtube.com/watch?v=l0gOr8TB45U