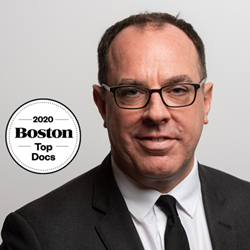 BOSTON (PRWEB) January 09, 2020
The Boston Center for Facial Rejuvenation is excited to share that its own, Sean Doherty, MD and Leonard Miller, MD, FACS has made Boston Magazine's list of Top Doctors 2020. Among the most sought-after surgeons on the east coast, Dr. Doherty and Dr. Miller specialize in plastic and cosmetic surgery for the face, breast and body. With a career dedicated to bringing proportionate, natural-looking results to all of his patients, Dr. Doherty and Dr. Miller are honored to be named one of Boston's finest physicians.
Each year, Boston Magazine partners with respected healthcare researcher, Castle Connolly Medical Ltd, to create a definitive list of the most trusted physicians and medical professionals across the city. The comprehensive guide to the area's elite healthcare providers is designed specifically to assist those in search of a new doctor or medical consultation. The Top Doctor 2020 list includes a wide range of experts crossing more than 65 medical specialties including dermatology, cardiology, gastroenterology, orthopedics, pediatrics and plastic surgery.
As one of this year's honored physicians, Dr. Doherty believes that less is more when it comes to plastic surgery. By customizing each treatment around the individual patient's needs, Dr. Doherty can provide results that bring a rejuvenated, refreshed appearance without seeming overdone. Dr. Doherty explains his treatment philosophy, "As an undergraduate, I studied art and art history. Learning about classical art laid down a foundation for my aesthetic. Throughout history, simple and subtle beauty has prevailed. My aesthetic is based on this. In all aspects of my practice, my goal is to create a simple and attractive beauty,".
ABOUT DR. SEAN DOHERTY
Dr. Doherty is a graduate of Columbia University and Tufts University School of Medicine. A board-certified plastic surgeon, Dr. Doherty is a partner at the Boston Center for Facial Rejuvenation, working alongside respected plastic surgeon, Leonard Miller, MD, FACS, FRCS. With extensive training in reconstructive and cosmetic surgery procedures, Dr. Doherty is well-known for his use of groundbreaking techniques. These include the tummy tuck, breast augmentation, body contouring and facial aesthetics for both women and men. Dr. Doherty is also at the forefront of rejuvenating, noninvasive techniques and fat elimination.
The Boston Center for Facial Rejuvenation provides a welcoming environment for anyone considering a cosmetic procedure for any part of the body. If you would like to schedule a confidential consultation with Dr. Doherty, contact the Boston Center for Facial Rejuvenation at 617.450.0070. New patient appointments can be scheduled at either the Boston or Brookline location. For more information on the Top Doctors for 2020, visit Boston Magazine.