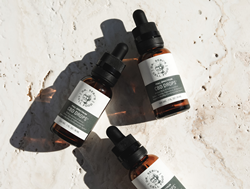 LOS ANGELES (PRWEB) December 30, 2020
Dr. Sebi's Cell Food, founded by renowned herbalist and naturalist Dr. Sebi, is known for its commitment to harnessing natural, botanical remedies to cleanse and detoxify the body.
Even when legal access to marijuana was limited, Dr. Sebi believed in the plant's medicinal power, saying, "Marijuana cures 20-plus diseases……everyone that uses it, from arthritis to autism, is cured!"
Having set the foundation for cannabis products well before his passing, Dr. Sebi's Cell Food is excited to announce their new, premium line of full spectrum hemp-derived CBD products.
Incredibly potent, but without the intoxicating "high" associated with marijuana use, these CBD products harness the power of hemp, used for centuries as a herbal remedy for a long list of ailments. Presently, CBD is used by many to reduce inflammation, minimize stress and anxiety, and restore a sense of serenity within the body.
From CBD drops, capsules, soft gels, and pre-rolls, to hemp-infused tea, Dr. Sebi's Cell Food invites people to amplify their daily experience using natural plants, the way Dr. Sebi would have wanted.
Additional information can be found on the official Dr. Sebi's Cell Food blog. Products are available at the brand's newly designed website.
About Dr. Sebi's Cell Food
Dr. Sebi's Cell Food is a distinguished producer of plant-based supplements for those seeking positive pathways to improving their lives. They offer natural botanical compounds based on the formulations of their founder, Dr. Sebi. He began creating natural plant-based compounds meant to cleanse and revitalize the cells. This led to the establishment of Dr. Sebi's Cell Food, which has continued Dr. Sebi's commitment to providing natural ways to help people live a better life. Subscribe to the Dr. Sebi newsletter at drsebiscellfood.com, or follow them on Instagram at @drsebiscellfood.