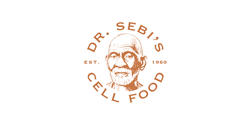 LOS ANGELES (PRWEB) November 24, 2020
Dr. Sebi's Cell Food announces the forthcoming launch of a new website, scheduled to go live early December 2020, and will feature a modern, streamlined aesthetic that includes a redesigned logo and product packaging. The site will continue to highlight the brand's holistic approach to health, nutrition, and wellness, popularly known as the "African Bio-Mineral Diet," a nutritional framework designed by Dr. Sebi that focuses on rejuvenating cells by eliminating toxic waste through blood alkalization.
The newly designed site, still found at http://www.drsebiscellfood.com, integrates Dr. Sebi's Cell Food products and remedies with user friendly UI, mobile optimization, and a new earthy design, and will provide its dedicated fanbase with authentic Dr. Sebi's Cell Food products, to include an exclusive collection of full-spectrum hemp CBD products.
Known for providing dietary guidelines and natural plant-based supplements and teas developed by Dr. Sebi himself over the course of his 60-year career, Dr. Sebi's Cell Food has earned a considerable following, with over 1 million Instagram followers and numerous high-profile fans, such as rapper Big Sean, actor-singer Serayah McNeill (Empire), and beloved comedian Cedric the Entertainer. While making no medical claims, all of their products are natural, safe to use, and prepared in an FDA-certified facility.
About Dr. Sebi's Cell Food
Dr. Sebi's Cell Food is a distinguished producer of plant-based supplements for those seeking positive pathways to improving their lives. They offer natural botanical compounds based on the formulations of their founder, Dr. Sebi. He began creating natural plant-based compounds meant to cleanse and revitalize the cells. This led to the establishment of Dr. Sebi's Cell Food, which has continued Dr. Sebi's commitment to providing natural ways to help people live a better life. Subscribe to the Dr. Sebi newsletter at drsebiscellfood.com, or follow them on Instagram at @drsebiscellfood.