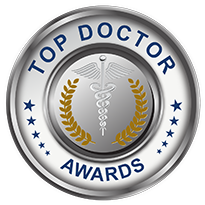 At Smiles by Stevens, the highest priority of my staff and myself is to always provide our patients with the highest quality of care and comfort at every visit. Our patients deserve the best and I am honored to be recognized for this award
LANCASTER, Pa. (PRWEB) November 30, 2018
Smiles by Stevens is excited to announce Dr. Shea Stevens has been awarded the sought-after "Top Doctor Award." Presented annually, the Top Doctor Awards recognize the most respected and influential doctors, celebrating their accomplishments, as well as their commitment to the highest standard of quality and patient care. The Top Doctor Awards have been featured on ABC, Fox Business, Forbes, USA Today, Dr. Oz, and YAHOO! as well as the AMA (American Medical Association).
The 2018 Top Doctor Award honors Dr. Stevens for the fifth year in a row and joins his continuing list of accolades in the industry, including the notable America's Best Dentist Award. The award is an honor, which not only showcases Dr. Stevens accomplishments, but also serves to confirm to patients their doctor is among the most experienced, educated, and trusted in the field.
"At Smiles by Stevens, the highest priority of my staff and myself is to always provide our patients with the highest quality of care and comfort at every visit. Our patients deserve the best and I am honored to be recognized for this award." - Dr. Shea Stevens.
Along with his latest honor, Dr. Stevens, along with his compassionate and friendly staff, are continually selected among the Top 20 Dentists in Pennsylvania. In addition to the Top Doctor Award, the America's Best Dentist Award, Dr. Stevens has also received Oral Surgery Honors, AO Dental Society Awards, and OKU Dental Honor Society Awards.
Dr. Stevens understands the importance of continuing education for himself and his staff, who promise to provide state of the art care for their patients. Smiles by Stevens is also well known in the community for giving back, including free oral cancer screenings. Dr. Stevens and his team deliver the best dental care available in a friendly, welcoming environment, designed for quality and comfort.
Call on the team at Smiles by Stevens (http://www.smilesbystevensdmd.com) where Dr. Stevens and his friendly, expert staff always deliver a great experience.
Bio: Smiles by Stevens utilizes the most modern dental methods in Lancaster, PA. Their goal is to provide patients with advanced dental care techniques plus Botox®, as well as Sleep Apnea care, paired with caring, compassion, and respect. Dr. Stevens has been four times voted the Best Dentist of Lancaster, and is consistently voted among Pennsylvania's Top 20 Dentists, as well as the recipient of Top Dentist in Lancaster, PA awarded by The International Association of Dentists. His latest award "Top Doctor" joins his "America's Best Dentist" Award by the National Consumers' Advisory Board and his Top Dentists in America Award presented by the Consumers' Research Council of America.