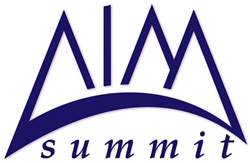 DUBAI, United Arab Emirates (PRWEB) November 25, 2018
Lawyer, investor, and thought leader Dr. Walter Schindler is participating in an energy infrastructure investment panel at the AIM summit in Dubai, today Monday November 26.
Dr. Schindler shares the panel with Founder and CEO of Susi Partners and Chairman of Crypto Fund AG, Mr. Tobias Reichmuth. The panel will be moderated by Mr. David Gibson-Moore, President of Gulf Analytica. The panel topic is "Beyond Renewables: Investing in Energy Infrastructure." The panelists are by invitation only.
The three experts will discuss the current and future states of energy investments and energy infrastructure, and the future of the global energy industry.
The Alternative Investment Management Summit is a two-day conference in Dubai that brings together over 400 global executive leaders to address the "shifting paradigm of alternative investments." The conference is taking place in Dubai on November 26-27.
The leadership of the Summit announced: "Our goal in the upcoming event is to improve investors' understanding of alternative investments from the perspective of qualified investors and industry experts. The conference focuses on quality over quantity, bringing together thought leaders with key industry representatives and investors. Invitations are exclusively targeted to key decision makers and the buy-side."
Dr. Schindler will also present his current projects, including those related to his new strategic advisory firm, Transformation, LLC, which focuses on projects and companies in energy, water, and agricultural technology.