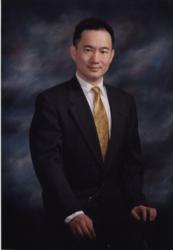 The Las Vegas Rapid Detox Clinic has successfully performed more than 500 rapid detox procedures
(PRWEB) September 22, 2014
Las Vegas Rapid Detox has opened a second location and is now offering eight-hour rapid heroin detox without any physical withdrawal symptoms in two locations in Las Vegas. The new location means that the clinic's groundbreaking rapid detox treatment procedure is now available to even more people. The rapid detox procedure is performed in a hospital setting by board certified anesthesiologists and is completely safe.
The rapid detox procedure was pioneered by Dr. Thomas Yee and has been successfully performed on more than 500 patients. In just eight hours, the Las Vegas Rapid Detox Clinic's procedure completely stops a patient's physical addiction to opiates without having to go through painful physical withdrawals. The procedures, which left the patient's with no physical withdrawal symptoms, were all performed at North Vista Hospital in North Las Vegas, Nevada.
The 500 patients who recently underwent the rapid detox procedure traveled to the Las Vegas Rapid Detox Clinic from various states across the United States. All 500 patients tolerated the procedure extremely well and awoke from the anesthesia showing zero signs of physical withdrawal from opiates. All 500 of the rapid detox patients were discharged after a short two-day hospital stay showing no signs of physical addiction to opiates. The groundbreaking rapid detox procedure differs from standard opiate detox procedures that usually require patients to endure 10 to 14 days of extremely difficult physical withdrawal before they can even start psychological rehab treatment to quit their opiate addictions.
The Las Vegas Rapid Detox Clinic has successfully performed more than 500 rapid detox procedures since 2007. Their groundbreaking rapid detox procedure has successfully shortened the standard 10 to 14 days of physical withdrawal of traditional detox procedures to only eight hours. Eight hours that is spent under anesthesia in the operating room at North Vista Hospital under the care of a board-certified MD anesthesiologist.
Dr. Yee's revolutionary rapid opiate detox procedure basically compresses two weeks of cold-turkey quitting into 8 hours. Patients do not feel the intense accelerated withdrawal, the most difficult part of opiate detox, because they are under general anesthesia. Following the rapid detox procedure, patients feel no physical withdrawal, and are treated with 48 hours of continuous, one-on-one, nursing care before they are discharged and sent home to start a new life free from opiate addiction.
One common cause of failure in trying to beat an opiate addiction is that patients simply give up and check out of traditional rehab clinics. Unlike regular rehab however, this 8-hour treatment under anesthesia does not give patients opportunity to check themselves out from the facility prematurely because they could not stand the physical withdrawal.
To prevent any relapses, patients are required to take opiate blockers for up to a year and undergo one-on-one physical counceling to treat the underlying psychological aspects of addiction.
More information on Las Vegas Rapid Detox Clinics groundbreaking rapid opiate detox procedure is available online at saferapiddetox.com or http://www.rapiddetoxlasvegas.com. They can be contacted by telephone at (800) 276-7021.