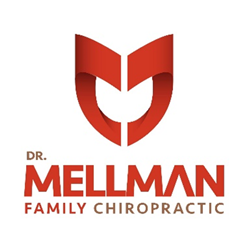 Adjustments don't lie.
DAVIE, Fla. (PRWEB) February 11, 2020
Dr. Zev Mellman joins Deontay Wilder's team to give the heavyweight champion the edge in the ring. Wilder's next fight is scheduled for February 22, 2020, at MGM Grand, Las Vegas, where he will face off against Tyson Fury in a rematch that fans have been eagerly awaiting.
Chiropractor, Dr. Zev Mellman, is a vital part of Wilder's support team who work together to ensure his body is in optimal condition. Dr. Zev focuses on Wilder's spine and extremities, ensuring his shoulders, elbows, wrists, knees and feet perform at maximum efficiency for his body while in training. When asked to describe his work with Wilder in preparation for the rematch, Dr. Zev says, "Deontay's chiropractic care is unique to him and individualized to his needs because of what he does, and the intensity in which he does it. I'm there to routinely provide the reset so he can wake up and do it all over again. My hands turn the lights on, so his hands can turn the lights off in the ring!"
The upcoming fight against Tyson Fury will be a spectacular event, and a rematch fans have demanded since their first fight in 2018 ended in a split draw controversy. Wilder is 42-0-1 and Fury is 29-0-1, with their lone draws to each other. Wilder is eager to get into the ring, demonstrate his power, skill and speed, set the record straight and prove he is the rightful champion.
Dr. Zev Mellman is no stranger to the task of supporting a professional athlete. He joined Deontay Wilder's team in 2019 to help him prepare for his faceoff against Luis Ortiz, which Wilder won, knocking down Ortiz and retaining his WBC title.
In discussing the contribution of chiropractic care as it relates to maximizing the physical potential of athletes in training, Dr. Zev says "constant low levels of stress, whether physical, chemical or emotional, is counterproductive to everyone, especially to a heavyweight champion like Deontay who is preparing to defend his title. The key to a person's physical and mental wellbeing is having strategies in place to address stress loads. For Deontay, getting chiropractic adjustments is one of his strategies to neutralize that load, and help his body thrive under harsh conditions."
Passion and dedication to chiropractic care are personal to Dr. Zev. Living with breathing difficulties as a teenager, his mom set out to find a natural sustainable solution that did not involve a lifetime of steroid inhalers and medication to ease the effects of long-term inhaler use. Chiropractic care was his last resort, and he was skeptical, but it actually delivered more than just a test result. Having access to regular chiropractic care helped him tremendously throughout his life and sparked a life-long dedication and passion for the field.
Now, with more than 10 years perfecting his craft at his Davie, Florida Chiropractic Clinic, Dr. Zev helps individuals, families, and athletes have better quality of life and health. "The most rewarding aspect of my work is introducing individuals and families to spine care and witnessing their quality of life improve, regardless of their age, occupation, or lifestyle," says Dr. Zev.