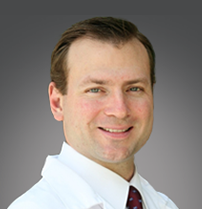 "Outpatient hip arthroplasty might be a good option for candidates who meet the necessary criteria and are healthy enough," said Dr. Allison
Los Angeles, CA (PRWEB) September 21, 2016
According to a CBS News report, the future of hip replacement surgery could see more and more patients walking out of the hospital or surgery center on the day of the procedure to complete the recovery process in the comfort of their own home.
At the moment, most patients spend an average of one to four days, depending on the patient, recovering in the hospital after undergoing a total joint replacement surgery to relieve chronic hip pain or degenerative joint damage from arthritis or traumatic injuries. With outpatient joint replacement, or hip arthroplasty, patients who meet certain prerequisites could go home on the same day of the procedure.
Learn about revision hip replacement: http://www.DrAllison.org/Revision-Hip-Replacement/
"With the number of people undergoing total hip replacement surgery on the rise, particularly in otherwise healthy patients as young as in the 40s and 50s, outpatient hip arthroplasty might be a good option for candidates who meet the necessary criteria and are healthy enough, with an appropriate support system in place to adequately recover from surgery at home," said Dr. Daniel C. Allison, an orthopedic surgeon who specializes in joint reconstruction and anterior hip replacement in Los Angeles.
Hip replacement surgery involves removing damaged cartilage and bone from the affected hip joint, and replacing it with metal and plastic prosthetic units. Physical therapy and strength building exercises, which begin right after surgery to prevent stiffness from setting into the joint, are a critical component to recovery. Candidates for outpatient hip replacement must demonstrate the ability to meet the physical requirements for discharge, as well as have an adequate support system available at home to meet their physical and overall recovery needs.
"The most important consideration for any patient contemplating an outpatient total hip replacement surgery is whether they are feeling well enough and meet all of the criteria necessary to be discharged from a hospital after the procedure. That includes the ability to adhere to pain management protocols and take prescribed medications on schedule, as well as the physical requirements that are essential to hip surgery recovery. Patients should also consider the potential for complications, and how quickly and efficiently they will be able to seek follow up care or get back to a hospital should something go wrong while they are recovering at home," added Dr. Allison.
About Daniel C. Allison, MD, FACS.
Daniel C. Allison, MD, FACS, MBA, is board certified in orthopedic surgery with expertise in musculoskeletal oncology, joint reconstruction, and anterior hip replacement. He is Assistant Director of Orthopedic Oncology, Cedars-Sinai Sam Oschin Cancer Center. Dr. Allison is a fellow of the American College of Surgeons and the American Academy of Orthopedic Surgeons. As an orthopedic oncologist, Dr. Allison is a recognized leader in malignant problems of the musculoskeletal system, including soft tissue and primary sarcomas of the bone, invasive metastatic bone cancer, and invasive skin cancers of the back, pelvis, shoulder girdle, and extremities.
For more information about us, please visit http://www.DrAllison.org/
Daniel C. Allison
444 S San Vicente Blvd #603,
Los Angeles, CA 90048
(310) 730-8008
info(at)DrAllison(dot)org