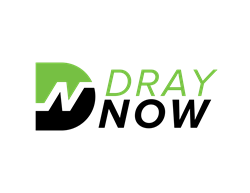 DrayNow's true potential lies in the way it utilizes technology to truly harmonize intermediaries, carriers and truck drivers.
Philadelphia, PA (PRWEB) April 25, 2017
The Genacast Ventures backed startup, DrayNow, founded by trucking industry veterans, announces its launch today aiming to harmonize the Intermodal Industry and eliminate barriers between stakeholders. The DrayNow Marketplace is set to go live in the Chicago market in May with additional markets to launch in the coming months.
Today, the North American intermodal industry is a $40 billion dollar market that is complex and outdated in design. Even with 60 million intermodal drayage moves made annually (Source: IANA), the growing space still lacks flexibility, simplicity and speed. With increased interdependence between carriers, intermediaries and their shippers, increased efficiencies are being demanded to maintain capacity, service, visibility and profitability, but the industry lags behind in technology solutions until now.
DrayNow is led by founders Mike Albert, Brad Frith, and Craig Probe, who have made it their mission to drive opportunity in the Intermodal space using their operational expertise supported by technology. After more than a year of development, they are excited to bring a technological and operational solution and service to market. The DrayNow Intermodal Marketplace provides flexible, dependable work to truck drivers and efficient, timely access to drayage capacity. The Marketplace is accessed by 3PLs, IMCs and brokers through a desktop interface where users can view truck capacity in real-time, post loads, track load status and obtain electronic documents immediately. With DrayNow's mobile application, truck drivers can browse loads, compare rates and details, select loads, deliver loads and get paid fast.
"From behind the wheel to behind a desk, all parts of the intermodal industry need to seamlessly work together," says DrayNow's CEO and co-founder, Mike Albert. "As industry veterans, my partners and I understand that drivers wish for a world where they can balance a home life and a career – 3PLs, IMCs, and brokers wish for an efficient way to find capacity to carry their loads – and railroads have a constant concern that the supply of truck drivers will be insufficient to achieve revenue growth."
Beyond technical features, DrayNow provides stakeholders a way to turn stress into profit. DrayNow's true potential lies in the way it utilizes technology to "truly harmonize intermediaries, carriers and truck drivers," adds Albert. As technology makes communication and data transfer easier, DrayNow is focused on improving the overall relationship between carriers, intermediaries and their shippers, giving all parties increased ease of doing business, while improving cash flow.
Gil Beyda, Founder and Managing Partner of Genacast Ventures, explains his investment thesis: "As we researched the shipping space we found that transporting containers from rail yards to warehouses is the critical last 200 miles of the shipping chain, yet is lacking technology to bring much needed efficiencies. We invested in DrayNow because the team brings decades of experience and solves this inefficiency with ground-breaking technology. We are excited to work with DrayNow to help revolutionize intermodal shipping."
As Albert explains, "DrayNow creates a competitive advantage in the marketplace. We recognize that most carriers don't have the luxury of large internal staff to optimize operations, and intermediaries are burdened with the back office expense of chasing capacity and rates, so we have removed the barriers and provided a marketplace to support and connect them directly."