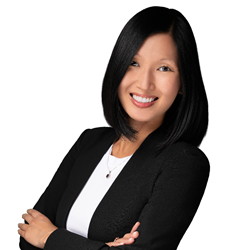 Each day, our firm is inspired to help people achieve their goals
TEMECULA, Calif. (PRWEB) May 27, 2021
Dreamscape Real Estate today announced its partnership with Side, the only real estate technology company that exclusively partners with high-performing agents, teams, and independent brokerages to transform them into market-leading boutique brands and businesses. The alliance will ensure that Dreamscape Real Estate, a community- and client-focused firm that is passionate about giving back, is powered by the industry's most advanced platform.
Dreamscape Real Estate's founder Allison Gelbrich pursued a career in real estate to help families achieve the American dream just as she has. Ethically motivated, South Korean-born Gelbrich built the firm on the concept of "paying it forward." Having built a business firmly grounded in repeat clients and referrals, Gelbrich ranks in the top 1% of Temecula Valley Realtors®. Whether clients are first-time buyers, move-up sellers, military families, or retirees, Dreamscape Real Estate is delighted to serve Riverside and San Diego counties.
Partnering with Side will ensure Dreamscape Real Estate remains at the cutting edge of the evolving real estate market while allowing its agents to continue delivering premium services to their clients. Dreamscape Real Estate agents are fully supported by a one-of-a-kind premium brokerage platform, which provides transaction management, property marketing, lead generation, business growth opportunities, vendor management, and infrastructure solutions. Additionally, Dreamscape Real Estate will join an exclusive group of Side partners, tapping into an expansive network from coast to coast.
"Each day, our firm is inspired to help people achieve their goals," said Gelbrich. "Implementing automation tools and utilizing Side's state-of-the-art technology empowers us to keep our focus on what matters most — continuing to pay it forward to the community by helping families achieve their dreams through real estate. In streamlining our business, we can achieve an even greater impact."
Side is led by experienced industry professionals and world-class engineers who develop technology designed to improve agent productivity and enhance the client experience. Based on its belief that homeownership is a fundamental human right, Side is on a mission to improve the public good by providing top-performing real estate agents, teams, and indie brokerages with the best system, support, service, experience, and results.
About Dreamscape Real Estate
After achieving the American dream, Dreamscape Real Estate's founder Allison Gelbrich became passionate about helping others find theirs. She built the firm on the concept of "paying it forward" and works with a team of professionals who build lifelong relationships and give back to their communities. Dreamscape Real Estate serves clients throughout Southern California, including Riverside and San Diego counties. For more information, visit http://www.DreamscapeRealEstateCA.com.
About Side
Side transforms high-performing agents, teams, and independent brokerages into successful businesses and boutique brands that are 100% agent-owned. Side exclusively partners with the best agents, empowering them with proprietary technology and a premier support team so they can be more productive, grow their business, and focus on serving their clients. Side is headquartered in San Francisco. For more information, visit http://www.SideInc.com.