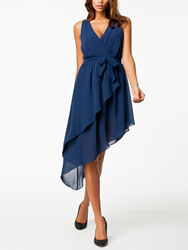 Dressph.com Looking to Beat Philippines Retail Market Competition with Cheapest Bridesmaid Dresses
(PRWEB) August 24, 2015
Dressph.com, a reputable online store that has managed to capture a considerably large market in Southeast Asia, recently started its operations in Philippines. The owners of the store stated that they have brought their largest collection of bridesmaid dresses to Philippines. They told the press that Philippine buyers can just visit their website and order the products of their choice online only.
The owners of Dressph.com claimed that they have brought forth a host of offers to impress their Philippine customers. They said that cocktail dresses, bridesmaid dresses and bridesmaid gowns can be delivered to any part of Philippines within three to seven days. When enquired about their exchange policies, the owners of the store said, "customers do not have to pay extra money for exchanging their dresses because of unfit sizes.". One of the senior spokespersons underscored the fact that bridesmaid dresses are available in more than hundred different designs and styles.
"It is not that the wide variety of products is the only USP of Dress.ph. When we entered the Philippine market, our primary target was to establish ourselves as a common man's lifestyle brand. We must say that the aggressive pricing strategy that we have adopted for the Philippine market has actually helped us in increasing our penetration in the market. We believe that the rich array of bridal dresses and bridesmaid dresses with sleeves or without sleeves that are available through our online would act as an additional factor for increasing our sales", said a senior executive.
Dress.ph offers a wide selection of special occasion dresses for Philippine customers, including bridesmaid gowns and other types of dresses. The owners have claimed that their products are at least 60% cheaper than the standard market price.
"Price is one of the biggest concerns of our customers and we know that. We have slashed down our prices so that everyone can afford our designer bridesmaid dresses. We believe that our Philippine customers would love our new collection and the price too", said a store manager with much confidence.
About the Company
Dress.ph is a multinational retail chain that sells designer bridal dresses and bridesmaid dresses.
To know more, visit http://www.dress.ph/.