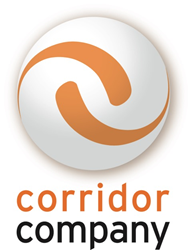 "Corridor's technology and commitment to working with clients as colleagues made the strongest case for their selection." Helen Bowman, Executive Vice President, Treasurer, and COO, Drexel University
Wakefield, Mass. (PRWEB) September 22, 2015
Corridor Company, Inc., the leading provider of contract lifecycle management software powered by the SharePoint platform, is pleased to announce Drexel University's selection of Corridor's Contract Management App for SharePoint, CM[.app]™. The introduction of CM[.app] will allow Drexel to improve their contract processing efficiency while minimizing any risks associated with contracts and their management.
CM[.app] was selected by Drexel as the product that best met key requirements for customizable workflow, simultaneous review of contracts, version control, amendment addition with approval, milestone tracking, correspondence and notes, search capabilities on both content and metadata at any point in the contract's process, and management of extension or close out.
Drexel's selection was made at the conclusion of an intense search and evaluation process that included both SharePoint- and non-SharePoint–based contract management solutions. Demonstrations of CM[.app] and its simplified contract request process were followed by Corridor's "Test Drive" program where users tested the system directly for ease of use and functionality. Among factors contributing to CM[.app]'s selection were its clear user interface and flexible reporting capabilities. In addition, Corridor's Business Release approach to product deployment – placing working functionality in the hands of business users quickly, in successive stages – was a good match for Drexel's goal of making progress one step at a time to insure successful system adoption.
Drexel is a comprehensive global research university ranked among the top 100 in the nation. With approximately 26,000 students, Drexel is one of America's 15 largest private universities. Drexel is also one of Philadelphia's top ten private employers, and a major engine for economic development in the region.
Beyond this deployment of CM[.app], Corridor's adjacent technologies in supplier management offer Drexel a promising avenue for automation in coming years.
"Our contract management initiative requires the technology to help us achieve efficiency as well as a technology partner we can work with to make the project a success. Corridor's technology and commitment to working with clients as colleagues made the strongest case for their selection," says Helen Bowman, Executive Vice President, Treasurer, and COO.
Russ Edelman, CEO of Corridor, says, "Higher education is a focal point for innovation in contract management, especially where gaps may exist for managing contracts and suppliers. We welcome Drexel as a client, and look forward to their insights on how Corridor's solutions can provide increased value to colleges and universities."
About Drexel
Founded in 1891 in Philadelphia, Drexel is a top-ranked, comprehensive university recognized for its focus on experiential learning through cooperative education, its commitment to cutting-edge academic technology and its growing enterprise of use-inspired research. With more than 26,000 students, Drexel is one of the nation's largest private universities. For more information, visit http://www.drexel.edu.
About Corridor Company
Corridor Company is committed to continually evolving our software product line to meet the challenges of contracts and their proper management. With a business application platform that readily provides solutions for Contract, Proposal and Supplier Management, Corridor's end-to-end solutions enable customers to create contracts and proposals more efficiently, manage all processes more effectively, and ensure that revenue, profit and compliance are all fully optimized. Corridor's flexible licensing model, supporting implementation packages, and delivery options which include on premises, in the cloud, or Office 365, ensure a solution tailored to fit the needs of your company. To learn why global to mid-sized clients choose Corridor as their Contract Management partner, visit http://www.corridorcompany.com.
Media Contact:
Dermot Whittaker
781-229-9933 ext. 15
info(at)corridorcompany(dot)com