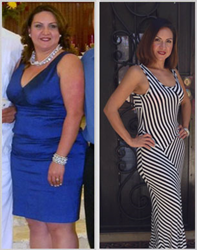 ...While physical activity and dieting may be effective for some people who wish to lose small amounts of weight, those with severe obesity often need the additional support of bariatric surgery
Los Angeles, CA (PRWEB) February 04, 2016
A recent article published January 25th by The Washington Post attempts to address whether diet or exercise is more effective as a weight loss solution. Commenting on this article, Los Angeles based bariatric surgeon Michael Feiz, M.D., F.A.C.S. of Dr. Feiz and Associates notes that, while strenuous physical activity and reduced-calorie diets may be effective for those who wish to lose small amounts of excess weight, the only scientifically proven method for helping the severely obese to attain their weight loss goals is via bariatric surgery. The surgeon explains that, while in just about all cases he would recommend both physical exercise and limited diets to his patients as part of a long term strategy to reduce excess weight, for those with severe obesity, it can be nearly impossible to make long-lasting progress in their weight loss journeys for numerous reasons. Dr. Feiz notes that, the more patients weigh, the more difficult it generally is for them to actually lose excess weight. He adds that, weight loss surgery is by no means a "cheat" that can immediately shed pounds from a patient's body. It does, however, have the potential to make seemingly insurmountable weight loss goals more achievable, as long as the patient adheres to the doctor's prescribed long term plan of eating less and exercising more. Because a number of weight loss surgery options are available to fit the individual needs of patients, Dr. Feiz highlights some of the most popular choices:
Lap Band Surgery– The Lap Band procedure, due to its minimally invasive and reversible nature, has become a standard treatment for severe obesity. Dr. Feiz explains that his surgical team is not only experienced at placing the Lap Band, but in assisting patients throughout the recovery process. While the Lap Band must be occasionally adjusted, many patients are reassured by the fact that is it is completely removable if necessary.
Sleeve Gastrectomy- The gastric sleeve is becoming the most popular weight loss surgical procedure because of its numerous benefits, notes Dr. Feiz. Patients will feel full much more quickly into each meal, because the procedure removes about 80 percent of the stomach. Dr. Feiz adds that removing a large portion of the stomach also means that the production of ghrelin, a hunger inducing hormone that may be behind the persistent feelings of hungers that make long-term weight loss so difficult, is greatly decreased. The doctor explains that, while every patient is unique and there is no ideal solution for each one of them, the gastric sleeve is among the least invasive and most reliably successful of bariatric surgeries.
However it will be accomplished, experts agree that weight loss takes not only time, but strong commitment, too. At Dr. Feiz & Associates, because patient care is considered the highest priority, surgical candidates are guided professionally every step of the way – before, during, and after their procedure. For additional information about the success that patients of Dr. Feiz & Associates have achieved, interested readers should call the bariatric surgery center at (310) 855-8058 or visit it online at http://www.DrFeiz.com.