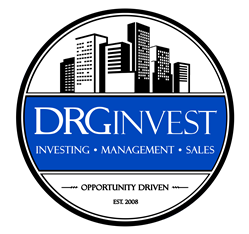 DENVER (PRWEB) May 14, 2020
Denver Realty Group, a leading investment, management and real estate services firm, has unveiled its new branding to more accurately reflect the company's expanding business offerings.
Founded in 2008, DRG began as a Denver-based full-service real estate business comprised of three main operating units: Property Management, Investing and Brokerage. In recent years, the company has successfully expanded the scope of its services into a variety of markets and industries. It is now consolidating its brand identity with a new operating name, mantra and logo.
Moving forward, all DRG business units will operate under the holding company DRGinvest. The name already has broad recognition in the marketplace through the company's investment activities and easily translates to other aspects of the business. This newly designed branding reflects DRG's core foundation and "opportunity driven" business philosophy.
"Our change in branding reflects the evolution and development of our business.", says Jacob D. Chase, Managing Partner. "We now operate in multiple markets outside of Denver, and provide much more than realty services. While our heritage remains DRG, our business opportunity set has expanded beyond real estate - we are driven to pursue our best opportunities, whatever, wherever they may be. Our updated branding and company mantra represents everything we are working towards."
For more information and current opportunities, please visit http://www.drg-invest.com