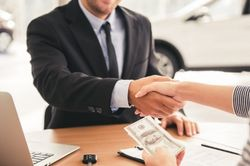 CATHEDRAL CITY, Calif. (PRWEB) December 20, 2022
December is a great month to purchase a vehicle. Dealerships around the nation carry most, if not all, new model-year vehicles. These dealerships frequently have year-end sales for both current and next model years of vehicles. Currently, Palm Springs Nissan is holding one of these events. Several new Nissan models are presently being offered as part of the Nissan Year End Sales Event.
The Nissan Year End Sales Event has several cars. The available models are the 2023 Nissan Rogue, 2023 Nissan Pathfinder, 2023 Nissan Murano, 2023 Nissan Frontier, 2022 Nissan Armada and 2022 Nissan Altima.
Palm Springs Nissan is a car dealership in Cathedral City, California that provides exclusive savings on Nissan services and maintenance. To take advantage of these deals, interested buyers should arrange a servicing appointment at the dealership. At the dealership, customers may purchase new and used vehicles and OEM Nissan parts in addition to services.
Customers can place online orders for the necessary parts from the convenience of their homes. All customers have to do is complete a simple form, and someone from the dealership will get in touch with them to discuss the anticipated cost.
Nissan owners can call Palm Springs Nissan at 760-328-2800 to learn more about their services. Interested customers can also stop by the Cathedral City, California dealership at 68-177 Kyle Road or visit their website https://www.palmspringsnissan.com/