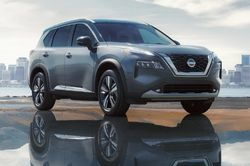 GLENDALE HEIGHTS, Ill. (PRWEB) December 20, 2022
Powerful SUV lovers who want to buy a new one this year near Glendale Heights can now fulfill their dream. The latest model of the popular Nissan Rogue is now on the market. The 2023 Nissan Rogue SV, one of the popular trim levels of the Rogue, is available at the Glendale Nissan dealership. It carries advanced upgrades and a modern makeover. Drivers who want to own a powerful, capable, tech-savvy SUV should check out this vehicle in person.
Interested buyers can visit the dealership directly to check out the new 2023 Nissan Rogue SV. This allows them to test drive this SUV. Drivers can quickly analyze how vehicles behave and perform on the road through these test drives. Additionally, they can explore the new enhancements and upgrades added to the vehicle. Customers who cannot visit the dealership can browse the dealership's website and explore the new vehicle inventory. They can learn more about the vehicle's technical specifications and other details.
Buyers can log on to the glendalenissan.com website to learn about the Nissan Rogue, Nissan vehicle deals and vehicle services available at the Glendale Nissan dealership. For detailed information on the strongly built 2023 Nissan Rogue SV, kindly meet the dealership team at Glendale Nissan, 484 E North Avenue, Glendale Heights, IL 60139 or contact them by phone at 630-469-6100.