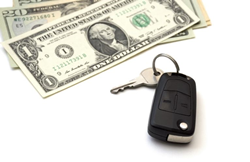 CAPE GIRARDEAU, Mo. (PRWEB) May 16, 2022
Individuals who want to offload their old vehicles can sell them at Chris Auffenberg, a family of automotive dealerships in Cape Girardeau, Missouri. The dealership has a straightforward two-step process for buying all makes and models.
To start the selling process, drivers must provide their vehicle's information to the dealership by filling out an online application. Once the drivers provide all the information, they can get an estimate of their car's worth. The dealership will then schedule a vehicle inspection to ensure the vehicle is in top-notch condition.
In addition to buying old vehicles, the dealership also sells new Buick, Chevrolet, Chrysler, Dodge, Ford, GMC, Hyundai, Kia and RAM models. Along with these new vehicles, the dealership has a wide range of pre-owned cars, trucks, SUVs, crossovers, vans, hybrid and electric models.
Drivers who want to purchase a new or a used car can also take advantage of the trade-in service offered at the dealership. Customers interested in trading or selling their old vehicles can contact Chris Auffenberg in Cape Girardeau, Missouri, for more information by dialing 573-271-2188.