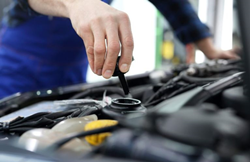 WAUKESHA, Wis. (PRWEB) December 15, 2022
Performing regular service to a vehicle is vital to increase its functional lifespan. Furthermore, poorly maintained vehicles bring much more significant repairs in the future. It is important to regularly check the condition of the vehicle's engine, battery, tires, and filters and perform replacements or repairs with OEM parts at the earliest. If the customer has any questions, they can contact Boucher Hyundai of Waukesha. Hyundai car owners who require to perform a basic check-up and service can visit Boucher Hyundai of Waukesha, a vehicle dealership located in Waukesha, Wisconsin.
For $69.95, the service center provides the following services:

Belts & hoses check
Battery health check
Brake level inspection
Air & cabin filter check
Rotate and inspect four tires
Check and top off all vital fluids
Replace engine oil as per specification (up to 6 quarts) with an oil filter change
Customers interested in this offer may schedule a service appointment on the dealership website. Also, Boucher Hyundai has a wide variety of the latest Hyundai vehicles available in their inventory. The dealership also provides financing and trade-in deals for their customers.
For more information, individuals can contact Boucher Hyundai by dialing them at 262-254-6918 or visiting them at 1583 E. Moreland Boulevard in Waukesha, Wisconsin.c