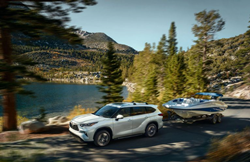 INDIANAPOLIS (PRWEB) January 12, 2023
All-wheel drive vehicles are becoming more and more popular as they offer many advantages over traditional two-wheel drive vehicles. By buying a used vehicle with all-wheel drive, drivers can enjoy all the same benefits at a fraction of the price they spend on a new one. All-wheel drive vehicles are better equipped for handling lousy weather and off-road conditions than any other vehicle on the market. They also provide superior traction in slippery conditions and can help you stay safe on winter roads by providing extra grip when accelerating or turning sharply. Additionally, all-wheel drive vehicles often have improved fuel efficiency compared to two-wheel drive models due to their ability to switch between power sources when needed.
Auto Sales and Service, a used car dealership near Indianapolis, now offers all-wheel drive vehicles for sale. This new inventory of AWD cars, trucks and SUVs provides drivers with more options for safe driving in all weather conditions. Drivers who are looking for a used vehicle with AWD are encouraged to visit the dealership's website: https://www.autosalesandserviceinc.com/ to learn more.
When drivers shop at Auto Sales and Service for their next used vehicle with all-wheel drive, they can find plenty of options from top manufacturers like Cadillac, Chrysler, Dodge, Ford, Kia, Nissan, Subaru and more! All used vehicles come with limited warranties to ensure the driver's satisfaction after purchase and each vehicle is inspected by certified technicians before sale.
Potential drivers interested in more detailed conversations can contact a member of the dealership sales team directly by calling 833-959-3983. The dealership is open Monday through Saturday from 10:00 a.m. to 6:00 p.m. and is located at 1860 N Arlington Ave, Indianapolis, IN 46218.