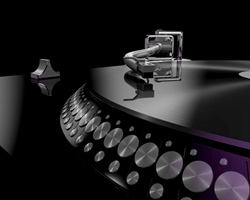 Where Music Adopts You
NEW YORK (PRWEB) April 14, 2020
Launched April 14, 2020, Drop Music offers clients the opportunity to create new opportunities for exposure.
Drop Music is very ideal for Indie artists to promote themselves and stay connected with their fans," says it's CEO, James Campbell. "The site will include the 'The Mic Sounds Nice' Podcast, 'Live Drop' live stream and 'Drop Music Friday Parties.'" "James believes the company can be a huge success for those who take advantage of the company's capabilities."
"Drop Music brings visibility and awareness to your music, product or brand with alternative campaigns referencing you as an artist of interest in the general public. Our process includes learning your life story, your passion for music and career vision to determine the best strategic course-of-action. Thereafter, the decision is made whether to facilitate a traditional publicity or crowdfunding campaign."
James (Uncle Bay) Campbell is dedicated to music and artistry. He acquired a love for music from his father, who taught himself to play various musical instruments.
Furthermore, his love for music expanded to disc jockeying once he witnessed his Uncle, Jerome Franklin display his skills on two turn-tables to rock the crowd.
This sparked James to start disc jockeying around NYC, resulting in a respected reputation for delivering demographic specific music.
Entertainment expert, Jacob Smith (Emmy nominated and Bronzes Apple Media Award Winner) helped James Campbell facilitate the launch behind Drop Music.
With more than 15+ years of production experience in the entertainment and production industry, Jacob coached James to create a site that would make it easier for indie artists to stay relevant in a crowded entertainment space.
"It's a company where professional relationships become vital to the success of everyone involved," says Campbell.
Contact:
Jacob M. Smith
(347)353-7535
info@dropmusic.biz