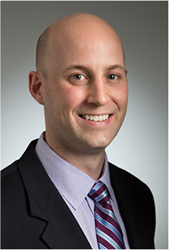 With the addition of my nephew to the family practice, we employ our strongest team ever," said Norman Wingate Boyd, Jr., D.D.S. We are committed to advancing the standards of dentistry for the benefit of our current and future patients."
NEW YORK (PRWEB) September 03, 2015
Drs. Boyd, P.C. is pleased to announce the addition of prosthodontist Dr. Andrew Wingate Boyd to its fourth generation dental practice. Dr. Andrew continues the legacy of Boyd dentists. He joins his father, brother, uncle and cousin at the Midtown Manhattan practice located at 515 Madison Avenue. The practice's reputation attracts patients from around the world.
Prosthodontists are experts in the restoration and replacement of teeth. They make smiles look beautiful and function the way they should. After completing four years of dental school, prosthodontists receive an extra three years of specialized training in an American Dental Association (ADA) accredited graduate program.
After earning his B.A. in Psychology at the University of Pennsylvania in 2007, Dr. Andrew received his D.D.S. degree at Columbia University College of Dental Medicine in 2011. He was student government president and received clinical and academic honors while at Columbia. Dr. Andrew went on to the V.A. Hospital in Manhattan to complete a one-year general practice residency, followed by his advanced three-year specialty certification in prosthodontics. He was elected chief resident by his professors and peers during his final year at the V.A.
Continuing in the tradition of Boyd dentists, Dr. Andrew brings a wealth of knowledge about the latest in implant restorations to the practice. Dental implants are an option for patients who are missing teeth. Using the "all-on-four" concept, he was able to provide many veterans with complete fixed implant prostheses who would otherwise have needed dentures. He also became proficient in digital treatment planning and guided implant surgery to facilitate a multidisciplinary approach to restore both simple and complex cases. He will be teaching prosthodontics at NYU College of Dentistry in September of 2015.
"For four generations over 100 years the Boyd dentists have pursued a single goal: Providing the very best dental care available in their time," said the practice's senior prosthodontist, Norman Wingate Boyd, Jr., D.D.S. "With the addition of my nephew to the family practice, we employ our strongest team ever. We are committed to advancing the standards of dentistry for the benefit of our current and future patients."
"I am excited about joining the family practice. With a team of five dentists and 21 staff, we are ready to grow the practice--effectively serving new patients with state-of-the-art cosmetic, preventive, restorative and implant dentistry," said Andrew Boyd, D.D.S. "I am looking forward to listening to my patients' concerns while addressing them with a customized treatment plan that fits their unique situation."
With the addition of Dr. Andrew, the Drs. Boyd practice once again renews its commitment to offering exceptional dental care. For more information, visit http://www.drsboyd.com.
About Drs. Boyd, P.C.
Since 1930 four generations of Boyd family members have been creating bright healthy smiles for New York City families. Over the years the practice's reputation spread, and people come from around the world to receive the Drs. Boyd renowned quality and care. It all started in the late 19th century when Dr. Leon Boyd began his career near the dawn of modern dentistry. His passion for dental work and commitment to excellence spread to his son Norman Wingate Boyd, Sr., who taught his sons, who in turn inspired theirs. Located on Madison Avenue in Manhattan, the practice helps people improve their oral health and total well-being with excellent care. From preventive checkups and cleanings to general, cosmetic, periodontal, dental implants, restorative and pediatric care, patients are treated with compassion and concern. For more information and to schedule an appointment please visit http://www.drsboyd.com.