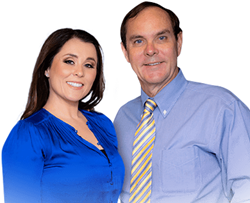 Drs. Gibbs underwent extensive hospital training and continue to enhance their education on sedation dentistry.
Glen Ellyn, IL (PRWEB) November 13, 2019
The respected dentists of Smile Glen Ellyn provide comfortable, relaxing sedation dentistry to patients with dental anxiety in Glen Ellyn, IL. Drs. Thomas and Jessica Gibbs create a warm and welcoming atmosphere at their practice and offer a variety of sedation dentistry options, including IV sedation, to encourage those who fear dental work to receive the treatments they need. Sedation dentistry can be administered for a variety of treatments, including placement of dental implants, gum disease protocols, placement of dental crowns and bridges, and general six-month cleanings.
Because the dentists at Smile Glenn Ellyn are compassionate towards the fears associated with dental visits, they offer a variety of options to make every appointment smoother. Patients can receive IV sedation, nitrous oxide, or oral sedation. In addition to these sedation, or sleep dentistry, options Smile Glenn Ellyn also provides:

A caring and supportive staff that will never scold or embarrass patients
Noise-cancelling headphones to distract patients with the music of their choice
Digital panoramic x-rays to reduce or eliminate gag reflex
The Wand® electronic, microprocessor-controlled device to provide an anesthetic without a syringe
Sedation dentistry enables patients with or without dental anxiety to undergo multiple treatments in one appointment. This is especially helpful for more complex treatment plans that require multiple preparatory procedures, such as dental implant placement.
Fewer than two percent of general dentists in Illinois are certified to administer IV sedation. To achieve this level of certification, Drs. Gibbs underwent extensive hospital training and continue to enhance their education on sedation dentistry. Their goal is to both relieve anxiety and reduce pain for every patient.
Individuals who have avoided going to the dentist because of dental fear are welcome to contact Drs. Gibbs at Smile Glen Ellyn in Glen Ellyn, IL to arrange a sedation dentistry consultation. Appointments can be made by calling the office at 630-858-8800.
About the Dentists
Smile Glen Ellyn has been offering the community of Glen Ellyn, IL, comprehensive dental care for over 30 years. Drs. Thomas and Jessica Gibbs provide leading-edge care in their family-friendly office, providing a range of services from general and preventative care, to restorative and cosmetic dentistry. The team specializes in gentle dentistry through sedation options, including offering advanced IV sedation for those with extreme dental anxiety. The practice is proud to improve the oral health and aesthetics of patients' smiles in a comforting atmosphere. To learn more about Drs. Thomas and Jessica Gibbs, their team or the services they offer, visit http://www.smileglenellyn.com or call 630-858-8800 to schedule a one-on-one consultation.