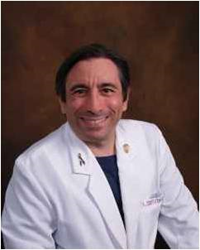 Orange County, CA (PRWEB) April 27, 2014
Dr. Scott Stoney, of California Rehabilitation and Pain Management Center, is proud to announce his support of the Children's Hospital of Orange County (CHOC). Dr. Stoney also shows his support by currently being a member of the Corporate Relations Committee for CHOC.
Dr. Stoney has been able to transcend traditional pain management techniques and find relief for patients suffering from intractable pain. His motto is "Why Live in Pain?" Patients are examined by real time ultrasound techniques that show the problem areas of the muscle, nerve and disc of the spine. The ultrasound allows an advantage of being able to place injections in different angles; no other physician performs injections this way. The medications injected depend upon the specific ailment and this is where Dr. Stoney's expertise of pain management is vital. In order to further ease a patient's discomfort, he uses a numbing spray for those sensitive to needles and he places the medications exactly in the areas needed for pain relief. The recovery time is so fast that patients can drive home after the procedure. Relief from the pain can range from instantaneous to a few weeks. When looking for a pain management specialist, one cannot go wrong with Dr. Stoney's revolutionary way to a cure. Dr. Stoney has written several publications about pain in international pain management journals. Dr. Stoney even uses hypnosis to treat chronic pain because his main goal is to have the patient walk out with less pain.
Pain Treatment is a journey but unfortunately other physicians do not understand the pain their patients are going through. That is why Dr. Stoney is commonly called a hero on message blogs, because he knows how to empathize with patients since he had to deal with pain management in his own life as a young child. Since he knows about being a child with medical needs, this is why CHOC is a non-profit near and dear to his heart.
For more than 45 years, CHOC Children's has been steadfastly committed to providing the highest quality medical care to children. Affiliated with the University of California, Irvine, their regional pediatric healthcare network includes a state-of-the-art 279-bed main hospital facility in the City of Orange, and a hospital-within-a-hospital in Mission Viejo. CHOC also offers many primary and specialty care clinics, more than 100 additional programs and services, a pediatric residency program, and four centers of excellence - The CHOC Children's Heart, Neuroscience, Orthopaedic and Hyundai Cancer Institutes.
CHOC's mission is straightforward: To nurture, advance and protect the health and well being of children. That's why at CHOC Children's Hospital in Orange and CHOC Children's at Mission Hospital, they are dedicated to working cooperatively—assisting and enriching existing services as well as developing programs to benefit the families of Orange County. Over two million children across four counties count on CHOC to be here when they are needed most—regardless of their family's ability to pay.
About California Rehabilitation and Pain Management
California Rehabilitation is located in Orange County, CA and was designed to combine Western and Eastern Medicine to achieve optimal results for a patient. Chronic and Acute pain includes but not limited to: neck pain, back pain, sciatica, headache, migraine, RSD reflex sympathetic dystrophy, TMJ, foot and ankle pain, joint pain, knee pain, Osteoarthritis, Chronic Fatigue, costhochontitis, pancreatitis pain, pelvic pain, groin pain, coccyadynia, Among other pains. Foot and Ankle Pain, Among Other Pains.
Scott Stoney, MD
California Rehabilitation and Pain Management
http://www.CaliforniaRehab.com
949-548-4580