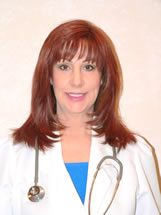 The goal is to train healthcare professionals, practitioners, medical doctors, nurses, acupuncturists, or even people without a license on functional nutrition.
Agoura Hills, CA (PRWEB) July 18, 2016
Dr. Teresa Rispoli, founder and director of Complete Health, recently announced the launch of Functional Nutritionist Academy, 2016, a training program for medical professionals and others on functional nutrition. "The Functional Nutritionist program, called 'Mastering Functional Nutrition,' is an online course with seven modules. The first module, 'Mastering Gut Health - Heal Your Gut Heal Your Body,' and second module, 'Mastering Functional Nutrition,' are now open for Early Bird registration," said Dr. Rispoli. "The goal is to train healthcare professionals, practitioners, medical doctors, nurses, acupuncturists, or even people without a license on functional nutrition, which is being driven by increased consumer demand, advancing scientific research, and is changing the landscape of healthcare."
The curriculum is based on cutting-edge, intuitive listening, habit change and healthy lifestyle design, understanding of how the body works as a whole and the web-like interconnections within the organ systems. Topics discussed in the course will include the chronic-care epidemic and the need for a new healthcare model for the 21st century called "Functional Nutrition."
"Practitioners worldwide are frequently seeing patients suffering from chronic conditions such as fatigue, insomnia, inflammation, metabolic disturbance, elevated autoimmune activity, hormone imbalances, gut issues, and obesity," said Dr. Rispoli. "The evidence is compelling that the root cause of most chronic disorders lies within our diet and lifestyle choices, particularly our daily food choices, our environment, and toxic stressors."
In her own practice over the past 27 years, Dr. Rispoli has witnessed a rise in autoimmune diseases. Modern medicine alone does not seem to help the people suffering from this epidemic of chronic autoimmune disorders. "Functional Nutrition, however, combines modern science, individualized functional assessments and specialty laboratory testing, critical thinking, treatment, and prevention of chronic disease to replace the outdated and ineffective acute-care models based on symptoms alone that is carried forward from the 20th century," said Dr. Rispoli.
Early Bird registration for modules one and two of the Functional Nutritionist Academy is available at http://www.functionalnutritionistacademy.com/registration. If you have questions, please email Dr. Rispoli at support(at)functionalnutritionistacademy.com.
About Dr. Teresa Rispoli, Complete Health
Teresa Rispoli is a Doctor of Clinical Nutrition, a licensed Acupuncturist and an Aesthetician. She believes the best way to resolve health concerns is to first reduce or eliminate the things that are harming the body or causing health problems. Complete Health is a wellness and alternative med-spa whose services include holistic healing, alternative medicine, wellness coaching, acupuncture, pain management, functional nutrition, detoxification and weight loss, as well as a wide variety of anti-aging and beauty-building programs. For more information about Complete Health, please call 818-707-3126, or visit http://www.completehealthinstitute.com. Complete Health is located at 28247 Agoura Rd., Agoura Hills, CA 91301.
About the NALA™
The NALA offers small and medium-sized businesses effective ways to reach customers through new media. As a single-agency source, the NALA helps businesses flourish in their local community. The NALA's mission is to promote a business' relevant and newsworthy events and achievements, both online and through traditional media. For media inquiries, please call 805.650.6121, ext. 361.