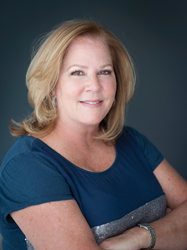 "TAA is a leading non-profit trade association dedicated to the advancement of the rental housing industry and that is something we feel very passionately about, and we will continue to support them in the future." - Kellie J. Falk, Managing Director for Drucker + Falk
RALEIGH, N.C. (PRWEB) April 16, 2020
Drucker + Falk is a performance-driven real estate service and investment firm among some of the most respected property management and commercial real estate companies in the country. For more than 80 years, Drucker + Falk has been seen as a leading multifamily apartment management company, and is honored to recognize several employees who have dedicated their time to the Triangle Apartment Association (TAA).
TAA, the local affiliate of the Apartment Association of North Carolina and the National Apartment Association, represents individuals and companies who develop, own, manage, and provide goods and services to the apartment industry in the Raleigh-Durham-Chapel Hill and surrounding area.
Steve Hayworth, Director of Maintenance, recently received an award from TAA, highlighting his service and dedication to the board for two years. His efforts not only with TAA, but his growth and longevity within Drucker + Falk are admired and notable. Along with Hayworth, who has logged countless hours of service to the TAA board, Katy Boone, Property Manager at Crosstimbers Apartments, was installed in January 2020 and is now also on the TAA Board of Directors. At TAA, there are three boards; TAA, Triangle Apartment Association Education Foundation (TAAEF), and TAA New Lease on Life. Other Drucker + Falk employees who donate their time to these associations include, Lisa Price, immediate past Vice President and current board member for TAAEF, Nikki Worthley, DF Regional Property Manager and current Secretary/Treasurer for TAAEF, and Deanne Faison, DF Property Manager at Sumter Square and on the board of directors for TAAEF.
Kellie J. Falk, Managing Director, says, "Drucker + Falk is committed to staying involved here in the southeast when it comes to local apartment associations. TAA is a leading non-profit trade association dedicated to the advancement of the rental housing industry and that is something we feel very passionately about, and we will continue to support them in the future."
ABOUT DRUCKER + FALK
Founded in 1938, Drucker + Falk is a full service real estate and investment firm managing a diverse portfolio of nearly 40,000 apartment homes and approximately 3,000,000 square feet of office, retail and industrial space in 13 states. In addition to managing a broad range of properties, including class A+ to affordable apartment communities, mixed-use and all types of commercial properties, Drucker + Falk partners with clients on developing new properties, renovating and repositioning assets, converting historic properties to unique, upscale apartment homes and offers commercial leasing and sales services. For more information visit Drucker + Falk.
ABOUT TRIANGLE APARTMENT ASSOCIATION
Founded in 1984, the Triangle Apartment Association is a non-profit trade association serving the multifamily rental housing industry. Our members are individuals and companies who develop, own, manage, and provide goods and services to the apartment industry in the Raleigh-Durham-Chapel Hill area.