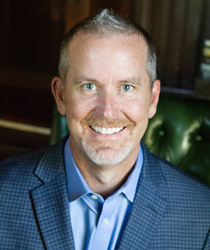 Dr. Reedy suggests, "Now more than ever parents need our compassion and education on how to deal with today's societal challenges. In my daily work, I see families struggling to find answers. I try to replace their anxiety and confusion with clarity, insight, and hope."
PARK CITY and ST. GEORGE, Utah (PRWEB) August 23, 2018
Communities that Care of Summit County [CTC] and the Southern Utah Program Alliance [SUPA] are two Utah organizations leading a movement to deepen the conversations surrounding the mental health and addiction challenges facing families by offering two free events for parents this September. According to the Center for Disease Control, suicide is the third leading cause of death for young people between the age of 10-24, claiming 4,600 lives each year. Utah's suicide rate is 5th in the United States and is the leading cause of death for young people 10-17 years old. Drug overdoses claimed 630,000 American lives from 1999 to 2016 with 66% of those involving opioids. After each school shooting, the common refrain is to "have a discussion about mental health."
CTC Coordinator, Mary Christa Smith wants to provide a springboard for a new conversation. Smith shares, "In 2017, our committee conducted an in-depth, community-wide data analysis of risk and protective factors related to youth mental health and substance use. The issues illuminated in the data are alarming. Nearly a quarter of students report having contemplated suicide. Youth drug and alcohol use is common with nearly 40% of 12th graders reporting alcohol use, and 30% reporting marijuana use. The data illuminated, 'parental attitudes favorable to antisocial behavior and substance use,' as a priority for focus in our prevention work. These disturbing trends led us to look for new ways to address these issues. The heart of our work is to provide parents with experiences and information to expand their capacity to guide their children in a healthy, whole, authentic, and safe manner."
"Our work also highlighted the need in our community for more therapeutic resources for parents," Smith says, "To address this need, we knew we wanted a unique voice, one who has tried to start a movement to better serve parents. Dr. Brad Reedy, Co-Founder of Evoke Therapy Programs and acclaimed author of the book, The Journey of the Heroic Parent: Your Child's Struggle & The Road Home is a nationally recognized expert in the field of mental health, addiction and parenting. Our goal for this event is to provide an informative, inspiring and transformational experience for parents, and that is why we are thrilled to have Dr. Reedy coming to share his work and philosophy with our families."
Dr. Reedy suggests, "Now more than ever parents need our compassion and education on how to deal with today's societal challenges. In my daily work, I see families struggling to find answers. I try to replace their anxiety and confusion with clarity, insight, and hope." Further, he states, "While drug abuse and suicide are on the rise, it is shame that is truly killing our young people. The stigma that surrounds mental health and drug addiction prevents families from getting help. I am encouraged that these organizations are promoting conversations that can lead to saving lives."
These two community organizations are doing what many say should be done: CTC and SUPA have created these two free events in September to raise awareness and further the conversation on mental health and addiction. SUPA event's organizer Brandi Wood states, "We are incredibly excited to be bringing this event with Dr. Reedy to the community of Southern Utah. Dr. Reedy's book, The Journey of the Heroic Parent, is such a valuable touchpoint to me, both as a professional and personally as a mother. His insights and wisdom in helping parents navigate with positive parenting through today's challenging climate are unparalleled."
The CTC event in Park City is part one in a series of lectures. Dr. Reedy will present, "Raising Resilient Children Amidst Today's Societal Challenges," at the Blair Education Center on Monday, September 17th from 6:00 - 8:00 pm. Dr. Reedy's presentation will be 90 minutes, followed by 30 minutes of follow up questions. There will also be local mental health professionals in the audience who will provide information on local resources and answer questions about getting help for children. Please contact mcsmith(at)summitcounty(dot)org to RSVP.
The SUPA event, "Parenting Resilient Children in the Age of a Drug Epidemic," will take place on Wednesday, September 19th, from 6:00 to 8:00 pm at Nets on Fire, 1871 W. Canyon View Drive, St. George. This event will follow the same format as the CTC event in Park City, and is sponsored by Evoke Therapy Programs, Hired Power, At the Crossroads, Techie For Life, Moonridge Academy, and Kolob Canyon School in connection with SUPA. Please contact melanie(at)evoketherapy(dot)com to RSVP.
Dr. Brad Reedy is a Co-owner and the Clinical Director of Evoke Therapy Programs, an experientially-based therapy program for adolescents, young adults and families. He has served on the Board of the Utah Department of Child and Family Services and the board of the National Association of Therapeutic Schools and Programs. He is a prolific public speaker and has been invited to deliver several keynote addresses and has appeared on several nationally syndicated radio shows. He was also an associate producer with En Garde Arts' off-Broadway play "WILDERNESS," which premiered in 2016 at the Abrons Arts Center in New York City.