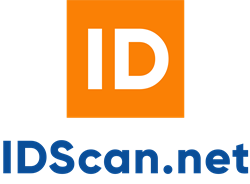 "We're taking our solutions from Wall St. to Main St., meaning the same tech that our Fortune 500 clients are using will be available to businesses of all sizes."
LAS VEGAS (PRWEB) February 19, 2020
IDScan.net's latest solutions in identity verification and information gathering will take center stage at ISC West, Booth 22134 in Las Vegas on March 17-20. In addition to showcasing its suite of solutions, IDScan.net will be unveiling a new partner program, IDPartner, that makes its technologies available to resellers.
"Since our solutions can benefit virtually any industry, we want to make them available to select partners in discrete sectors. We will give them the tech, resources, and expertise to meet their clients' unique needs," said Denis Petrov, the CEO of IDScan.net. "We're taking our solutions from Wall St. to Main St., meaning the same tech that our Fortune 500 clients are using will be available to businesses of all sizes."
Petrov continued, "Our solutions can be found at point-of-entry to verify identity, at point-of-purchase to verify age, at registration to collect data, and in many other instances that enhance environments and experiences. They're being deployed in schools, hospitals, stores, banks, casinos, bars, and beyond. IDPartner will help us expand in these various markets and empower partners to offer more and better solutions."
The IDPartner program is designed to expand the company's capacity to serve communities across the country with an emphasis on IDScan.net's Stand Alone Solutions. IDScan.net also allows for its technology to be integrated into other applications though ID Parsing SDKs and Web Services APIs.
WhiIe IDScan.net has successfully sold its solutions through resellers, but the establishment of IDPartner allows the company to build on this success. In addition to generous commissions, resellers receive sales and marketing materials, onboarding and training, and access to IDScan.net's support team.
IDScan.net representatives will be available at ISC West to share information on IDPartner, and appointments can be made in advance by contacting sales@IDScan.net.
Also a highlight of ISC West will be IDScan.net's Visitor Management Solutions, which are popular among security professionals for: ensuring safety and security and enhancing user experiences. The solutions are powered by IDScan.net's l ID scanning technology In an instant, the information is gathered, verified, and stored in a secure, easy-to-use database, which can be queried at any time to control access to premises. With IDScan.net's mobile version, all this can happen virtually anywhere with the use of a rugged handheld device.
IDScan.net's solutions can be enriched with a variety of add-ons, including it's Facial Recognition technology, which was named 'New Product of the Year' by Security Today Magazine in 2019. By integrating video cameras, the automated solution allows users to detect, identify, and verify individuals on and around their premises using a cutting-edge human analytics platform.
About IDScan.net
IDScan.net is a leading developer of identity verification and information gathering technologies. With a mission of creating a safer and smarter world, the company has enhanced environments and experiences for over 6,000 clients including IBM, Shell, AMC Theaters, Borgata Hotel Casino & Spa, Dave & Busters, and many more of the world's most trusted brands.
Since 2003, the company's international team of industry specialists has pioneered technology that anticipates the rapidly evolving needs of leaders across all industries – from gaming and hospitality, to retail, finance, and education – developing more than 300 custom applications and the industry's leading and most up-to-date library of global ID formats. The company's technology has been approved by the TSA.