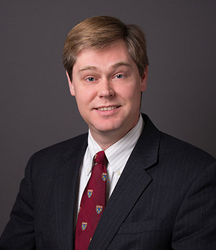 DOWNERS GROVE, Ill. (PRWEB) November 01, 2018
DSI Holdings Corporation, the largest owner and operator of ServiceMaster franchises in the United States, has announced the hiring of Nathan Reinsma as their new Chief Risk Officer and General Counsel. Mr Reinsma replaces John Gottleib, who held the same position for the past four years. Mr Gottleib announced his retirement from DSI Holdings effective November 1st.
"I would like to thank John for his service and dedication to DSI", said CEO, Jim Boccher, "his leadership and counsel were instrumental to the growth of our organization during his tenure. We wish John all the best in his retirement and are glad that he will be able to spend some well deserved time with his family in this next chapter of his life".
"We are extremely excited to welcome Nathan Reinsma to the DSI family.", added Boccher, "We have a long standing history with Nathan and his firm and know full well what he is adding to our team. Nathan's resume and track record are second to none and he is exactly the right person to support DSI's future growth".
Mr Reinsma received his B.A. from Wheaton College, in Wheaton, Illinois (2000) and his J.D. from Harvard Law School in Cambridge, Massachusetts (2003), where he was an editor of the Harvard Human Rights Journal.
Mr. Reinsma has been in private practice since 2003, including two years as an Associate with the Chicago office of Sidley, Austin, Brown & Wood, LLP, handling patent and intellectual property litigation in federal court. Prior to joining Sidley, he clerked with the Chicago office of the U.S. Department of Justice, Antitrust Division. Most recently, since 2005 Mr. Reinsma has been a partner in the law firm of Tiesenga Reinsma & DeBoer LLP (formerly Tiesenga Gottlieb & Reinsma LLP) with primary responsibility for the firm's litigation practice.
"John has built a strong foundation for the legal position of DSI, and I intend to continue his work in that regard," said Nathan Reinsma. "I have worked with DSI for years and I know the high quality of people that this company attracts. I am looking forward to helping DSI grow and achieve continued success."
DSI Holdings is an ownership/management group headquartered in Downers Grove, IL specializing in providing residential and commercial disaster restoration services through the ServiceMaster DSI and ServiceMaster Recovery Management (SRM) brands. Starting with its first ServiceMaster license in 1981, DSI Holdings has grown to be the premier ownership group within the ServiceMaster network, amassing 85 licenses within the United States and serving as the flagship SRM operator. Through these brands, DSI services clients in all 50 states and its large loss team has provided commercial disaster restoration services in more than 20 countries around the world.