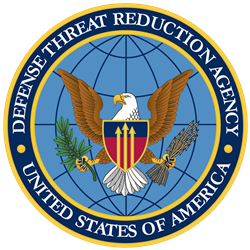 Fort Belvoir, VA (PRWEB) May 07, 2014
The U.S. Food and Drug Administration (FDA) approved the start of Phase II of required clinical studies for a new antibiotic, GSK944, developed by the Defense Threat Reduction Agency's Chemical and Biological Technologies Department (DTRA CB) and its industry partner GlaxoSmithKline.
GSK944 is a broad spectrum antibiotic which can be administered orally or by intravenous injection, and protects against several biological pathogens. In Phase 1 testing, which uses animals to determine efficacy and tolerability, GSK944 demonstrated outstanding protection from highly lethal sepsis due to pneumonic plague. In Phase II, GSK944 could be used to treat patients with acute skin infections.
The GSK compound also showed effectiveness against multiple drug resistant bacteria. This is important since many current antibiotics lose effectiveness when used to treat drug resistant bacteria. By sponsoring the research, DTRA CB took an active leadership role from its inception in 2009 this point in its development.
DTRA CB serves as the Joint Science and Technology Office for Chemical and Biological Defense. The department is committed to protecting warfighters and citizens from chemical and biological threats through the innovative application of science and technology research.