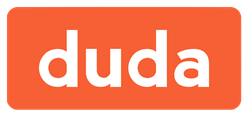 PALO ALTO, Calif. (PRWEB) August 04, 2020
Duda announced today that it has been ranked the number one overall website builder in G2's Summer 2020 Website Builder Results Index. Overall index scores are based on customer surveys and focus on four key areas including likeliness to recommend to other users, how well the website builder meets requirements, estimated ROI and other factors.
The Duda professional website builder received the highest score in the index ahead of 19 other leading website builders.
"We're thrilled to see Duda take the top spot in G2's Website Builder Results Index. From direct interactions with our customers, we know there's a lot of love out there for our white label platform in the digital agency and SaaS space, and it's great to see that specifically borne out in G2's data," said Itai Sadan, CEO of Duda. "This ranking tells us that we're absolutely on the right track with our user base and they really appreciate how we tailor our professional website builder to meet their needs."
The Website Builder Results Index scores are based on survey results from real-world customers verified by G2. Duda performed especially well in the categories regarding likeliness to recommend the platform to other users and time to return on investment (ROI).
G2 calculates "Estimated ROI" using a combination of "time to ROI" and "time to go live" as reported by actual real-world users. Duda users reported a significantly lower than average time to ROI of 6.2 months, beating out WordPress.com (10.25 months), Wix (11.11 months) and Squarespace (8.12 months).
"Duda earned the #1 position in G2's Summer 2020 Website Builder Results Index. It ranked above-average in the areas of "likely to recommend" and "meets requirements," in addition to demonstrating ROI faster than the category average," said Kara Kennedy, Director Market Research at G2. "Of the twenty website builder products included in the Results Index, Duda received the highest overall Results Score."
The following are samples of direct quotes written by Duda users in G2 product reviews:

"Having first-hand experience with Squarespace, Camilyo, WordPress, and Wix, I can honestly say Duda is superior in every way, especially with client management. I can't imagine how our company would be able to manage building as many sites as we do daily with another platform."
"Duda is such a delight to use compared to other platforms and CMS platforms we've used in the past (such as WordPress, concrete5 and LightCMS). And our customers absolutely love their new Duda sites!"
"My clients are cost-aware and increasingly time-sensitive. Especially in today's market, I can think of no greater way for a freelance marketer or (in-house marketing leader at a small company) to get an edge than by using Duda."
Read customer feedback and see how Duda stacks up head-to-head against WordPress.com, Wix and others on G2's Duda review page: https://www.g2.com/products/duda/reviews/
About Duda
Duda is the professional website builder you can call your own. Duda's industry-leading white label web design platform is used by digital agencies, SaaS platforms, online publishers, and freelancers across the globe. Learn more at https://www.duda.co