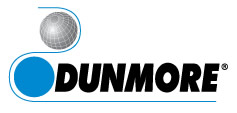 Aerospace Project Engineer Casey Kelby comments, "Tara Coia and I are pleased to be able to talk to young women about STEM, and we're glad that DUNMORE supports these efforts."
Bristol, PA (PRWEB) May 18, 2017
Aerospace Project Engineer Casey Kelby and Chemist Tara Coia presented at this year's #girlSTEM Conference where they discussed their technical roles in bringing engineered films and materials to market. The interactive presentation by Kelby and Coia talked about their roles in materials science, and included their personal stories of why they pursued careers in science, technology, engineering, and technology.
Hosted by the Bucks County (PA) Intermediate Unit (Bucks IU), the 6th annual #girlSTEM Conference brings together technical professionals across various industries, to inspire high school girls to pursue careers in science, technology, engineering, and math (STEM). Dunmore is proud to support young women and their pursuit of STEM disciplines.
Who: Casey Kelby, Aerospace Project Engineer, Tara Coia, Chemist
What: Bucks County Intermediate Unit 2017 #girlSTEM Conference, https://www3.bucksiu.org/girlSTEM
When: Thursday, May 18, 2017, 9:45-10:30 am
Where: Delaware Valley University, Doylestown, PA
Aerospace Project Engineer Casey Kelby comments, "Tara Coia and I are pleased to be able to talk to young women about STEM, and we're glad that DUNMORE supports these efforts."
About DUNMORE
DUNMORE Corporation is a global manufacturer and developer of engineered coated, metalized and laminated films and foils. DUNMORE offers film conversion services such as coating, metalizing (http://www.dunmore.com/services/metallizing.html) and laminating along with contract film manufacturing and custom film product development. DUNMORE produces coated film, metalized film and laminating film substrates for the aircraft, spacecraft, photovoltaic, graphic arts, packaging, insulation, surfacing and fashion industries. DUNMORE is a privately held, global manufacturer with two sites in the US and one in Europe (Germany). All facilities are ISO 9001:2008 certified. For complete information on DUNMORE's products, services and industries served, please visit DUNMORE's website http:// http://www.dunmore.com/.