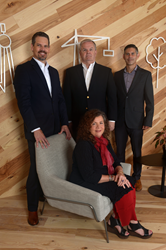 "By combining these two remarkable groups of professionals, Dunaway is uniquely positioned to advance into new markets, such as those involving municipalities, where UDG's proven track record with the City of Austin permit process will be invaluable."
FORT WORTH, Texas (PRWEB) July 24, 2018
Dunaway, a provider of civil engineering, structural engineering, planning and landscape architecture, environmental engineering, surveying and GIS services, announced the acquisition today of Urban Design Group (UDG), a highly accomplished and respected engineering firm based in Austin.
"UDG has a long history of doing tremendous work," said Tom Galbreath, President of Dunaway. "Their reputation and the fact that they have an extensive understanding of how to successfully work with municipalities were both factors in our decision to acquire the firm."
"By combining these two remarkable groups of professionals, Dunaway is uniquely positioned to advance into new markets, such as those involving municipalities, where UDG's proven track record with the City of Austin permit process will be invaluable."
That expertise has been on full display in UDG projects, such as the Colony Park Sustainable Community Initiative, the Austin Central Library, and The Independent (http://www.independentaustin.com/). UDG's experience and commitment to excellence resulted in developments that are timeless in their functionality and appearance. These legacy projects have forever changed the landscape that helps make the city of Austin unique.
Galbreath shared he considers it a success that the entire UDG team is joining Dunaway. Laura Toups, P.E., a UDG Vice President with 35 years of experience in civil engineering & urban design, echoed that point.
"We have developed a successful formula that Dunaway recognizes and values," said Toups. "There is also an amazing cultural fit, right down to UDG's philosophy of prioritizing the development of clients even over the pursuit of a project.
Galbreath added that the new firm's potential is unlimited.
"Because these two companies are so compatible, we can start reaping the benefits of the marriage of these two companies immediately," said Galbreath. "We are barely scratching the surface of our potential in the marketplace."
"The new entity brings a breath of fresh air to Central Texas," Galbreath continued. "Factor in UDG's expertise in the Austin planning process and passion for personalized service, and you have a distinctive offering by a firm with deep roots in the state of Texas."
The combination of Dunaway and UDG provides a unique firm to Central Texas, offering a true multi-discipline approach. The addition of UDG brings experts in the Austin planning process who share a passion for personalized service. This is an unmatched team that is deeply entrenched in the local market.
UDG's John Noell, P.E., RPLS, said the synergy between the firms promises great potential and was a very important factor in their decision to join Dunaway.
"The Austin market is as dynamic as ever," Noell said. "But that also has led to a lot of competitors entering the marketplace. It was important to us that this new entity could not only maintain the level of quality and execution that our customers have become accustomed to, but also compete with anyone in Central Texas for new business."
UDG will be known as Dunaway | UDG.
About Dunaway
Dunaway is a professional services company that has been delivering exemplary results to its clients for more than 60 years. Its success stems from the priority its professionals place on forging long-term relationships with its clients. Dunaway, with offices in Fort Worth, Austin, Midland, and San Antonio, has cultivated that successful formula by providing the capability of a big firm with the personalized approach of a smaller one.
With a staff of 200 employees, Dunaway provides a range of services, including civil engineering, structural engineering, planning and landscape architecture, environmental engineering, surveying and GIS services.
Its goal is to provide clients with the best possible expertise and service as well as commit the resources necessary to ensure the success of each project.