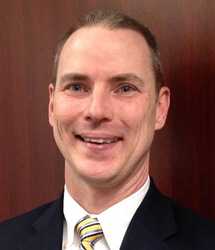 Bristol, PA (PRWEB) May 23, 2017
Art Mallett Jr., Global Director for DUNMORE Aerospace will be presenting on how multi-layer insulation systems are changing the aerospace industry. As part of the Space Tech Expo USA Open Tech Forum, Mallett will speak about how MLI materials are being used today and the technical challenges facing the industry. Mallett will also discuss the next generation of lightweight materials and MLI insulation films being developed to meet the future needs of the market. Mallett will highlight new lightweight, smart textiles that will become the new standard for MLI films (http://www.dunmore.com/products/multi-layer-films.html).
Space Tech Expo USA brings together engineering experts and key decision makers in the B2B space industry. The conference will be attended by representatives across the supply chain for commercial, civil, and military aerospace. Space Tech Expo will spotlight new trends and technology advancements in the industry. Topics from additive manufacturing to thermal management solutions will be discussed throughout the 3 day conference.
Who: Art Mallett Jr., Global Director, DUNMORE Aerospace
What: Reinforcing Our Place in Space - How MLI Systems are Changing the Industry
When: Wednesday, May 24, 2017, 12:50-1:20 pm
Where: Space Tech Expo USA, Pasadena, California
Web: http://www.spacetechexpo.com/
About DUNMORE
DUNMORE Corporation is a global supplier of engineered coated and laminated films and foils. DUNMORE offers film conversion services such as coating, metalizing and laminating along with contract film manufacturing. The DUNMORE Aerospace business unit (http://www.dunmore.com/industries/aerospace.html) produces coated film, metalized film and laminated film substrates for the aircraft and spacecraft industry. DUNMORE also serves the photovoltaic, graphic arts, packaging, insulation, medical, electronics, automotive, surfacing and fashion industries. DUNMORE is privately held, ISO 9001:2008 and OSHA VPP Star certified. For complete information on DUNMORE's products, services and industries served, please visit DUNMORE's website http://www.dunmore.com.