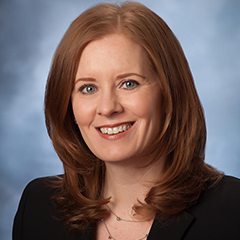 The DuPage County law firm of Momkus McCluskey Roberts LLC announces that accomplished Illinois Criminal Defense Attorney Stacey A. McCullough has joined the firm as a Partner.
Lisle, IL (PRWEB) February 27, 2017
Prior to joining Momkus McCluskey Roberts LLC, Ms. McCullough was the principal attorney at The Law Office of Stacey A. McCullough, Ltd. which she founded in 2005.
Ms. McCullough has successfully defended the criminally accused in Illinois for over 20 years. She has successfully tried, argued and resolved hundreds of hearings and trials for matters ranging from traffic violations to felonies. Stacey graduated with a B.A. in Criminal Justice with High Honors from the University of Illinois at Chicago. She earned her Juris Doctor degree from Loyola University of Chicago School of Law. Stacey is also a Certified Illinois Municipal Administrative Hearing Officer. She will focus on criminal, juvenile and traffic defense, continue to handle administrative law matters, and bring her litigation skills to the area of family law at Momkus McCluskey Roberts LLC.
Stacey's long-standing dedication to the legal profession has led her to hold numerous leadership roles within the local legal community. She currently serves as the Third Vice President of the DuPage County Bar Association. She has also served on the Association's Board of Directors, and has chaired the Local Government Committee, Media Committee, and Criminal Law and Practice Committee. Additionally, McCullough has served as President and Treasurer of the DuPage County Criminal Defense Lawyers Association. She is an active member of the Illinois State Bar Association, the DuPage Association of Women Lawyers, and The Illinois Association of Criminal Defense Lawyers.
About Momkus McCluskey Roberts LLC:
Momkus McCluskey Roberts LLC, is a full service law firm providing litigation and business solutions for clients throughout the Chicagoland area and nationwide.
The top-rated attorneys at Momkus McCluskey Roberts LLC offer a comprehensive range of legal services for individuals and large and small businesses, including: commercial and civil litigation, business law, real estate, appellate practice, family law, criminal defense, and estate planning.
For more information please call 630-434-0400 or visit http://www.momlaw.com/ to speak with a qualified member of our legal team.