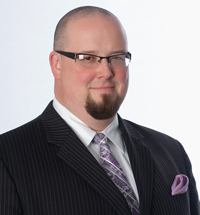 Sullivan Taylor & Gumina, P.C. Partner Joseph F. Emmerth has become certified as a Wevorce Associate.
Wheaton, IL (PRWEB) May 28, 2015
The Wheaton family law firm of Sullivan Taylor & Gumina, P.C. is pleased to announce that Partner Joseph F. Emmerth has become certified as a Wevorce Associate.
Wevorce is an organization that is dedicated to helping families get through the divorce process as smoothly as possible so they can move on successfully. Wevorce aims to keep families out of court so they can reach an amicable agreement. Wevorce was founded in 2014, and during its first year of operation, the company kept 100 percent of families out of court.
Wevorce is able to achieve such a high success rate through a five-step process, which includes web-based technology and an experienced team of certified Wevorce Associates. Joseph is one of four Chicago-area lawyers within the Wevorce community. The Wevorce community also includes specialists in fields such as counseling, real estate and finance. Wevorce connects families with these professionals when they are ready within their divorce process. Additionally, Wevorce automates paperwork and accurately predicts legal costs, which can help families save money in the long run.
DuPage divorce lawyer Joseph F. Emmerth earned his J.D. from DePaul University College of Law in Chicago. He focuses his legal practice on divorce, parentage, child custody, child support and prenuptial agreements.
In 2015, Joseph was selected as an Illinois Super Lawyer, a recognition only received by five percent of attorneys in the state. Prior to this year, Joesph was named a Super Lawyers Rising Star from 2012-2014. He also earned the Avvo Client's Choice Award in 2014 for his work in the family law arena. He is a Top Rated Family Law Attorney on Avvo.com based on exceptional peer endorsements and client reviews. Joseph is an active member of the American Bar Association, Illinois State Bar Association, DuPage County Bar Association, Kane County Bar Association and Will County Bar Association.
About Sullivan Taylor & Gumina, P.C.:
The law firm of Sullivan Taylor & Gumina, P.C. has been providing compassionate family law services throughout Northern Illinois since 1994. The experienced Wheaton divorce lawyers are dedicated to assisting families located in Cook County, DuPage County, Kane County, Will County and Kendall County. The Illinois divorce lawyers work with clients on all types of family law matters including, but not limited to: divorce, child custody, adoption, paternity, asset protection and collaborative law. Call (630) 665-7676 or fill out the online contact form to schedule an appointment today.