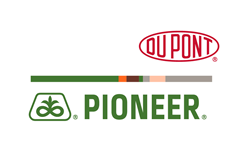 The new T Series varieties raise the bar on product performance and enhance our complete product line that farmers have learned to count on to deliver reliable yields year after year.
Des Moines, Iowa (PRWEB) December 11, 2014
DuPont Pioneer today announced its new class of Pioneer® brand T Series soybeans for the North American market. The new varieties lead a class of products that have been vigorously evaluated and selected to excel in the areas where they will be sold.
"The new varieties are the best of a class that has gone through broad-scale testing across a range of environments and weather conditions," said André Trépanier, DuPont Pioneer senior marketing manager for soybeans. "The new T Series varieties raise the bar on product performance and enhance our complete product line that farmers have learned to count on to deliver reliable yields year after year."
The new 2015 T Series lineup includes a variety of traits and agronomic characteristics to help meet the diverse needs of soybean growers across North America and expands Pioneer offerings of varieties with the Genuity® Roundup Ready 2Yield® trait. The new class contains 33 new products ranging in maturity from Relative Maturity (RM) 006 to RM 76, including two maturity group 7 varieties that expand the range of Pioneer products soybean growers need in the Deep South.
"For more than 25 years, more growers have chosen Pioneer soybeans over any other brand because they trust us to provide the best technology and genetics to produce and protect yields," Trépanier said. "We are constantly improving and testing our products' performance in the field to make sure that whatever a grower encounters, there is a Pioneer seed product, and a Pioneer expert, who can help him maximize profits and productivity."
Soybean lineup highlights

Pioneer® brand T Series continued to deliver strong yields for many growers in 2014, including in areas with significant sudden death syndrome (SDS) pressure. The new introductions continue to improve Pioneer® brand T Series offerings across the heart of the corn and soybean belt.
Pioneer is enhancing its lineup for growers in Canada and the northern United States with the introduction of four new group 0 and 00 varieties.
The new lineup also contains three new Plenish® high oleic soybean varieties to provide growers even more options in the expanding high oleic soybean oil market.
"Our full range of Pioneer® brand soybean varieties delivered strong yield results for our customers in 2014," said Trépanier. "To maximize the return on their seed investment in 2015, growers should work closely with their Pioneer seed experts to build a plan that includes soybean products which are developed and tested to suit their unique management practices and operational goals."
Pioneer® brand soybean seed is backed by the global Pioneer team, as well as local experts. The team works with growers from seed selection to harvest to help identify the right seed and management practices to harness the full potential of their land. Pioneer® GrowingPoint® agronomy on-farm trials are conducted across North America to support growers in their efforts to improve production practices and increase yields. The impressive lineup of Pioneer Premium Seed Treatment (PPST) products for soybeans also helps growers get their soybeans off to a strong start against disease and insect pressures.
To learn more about the 2015 Pioneer brand soybean seed line-up, visit the DuPont Pioneer Soybean Guide or contact your local Pioneer sales professional.
DuPont Pioneer is the world's leading developer and supplier of advanced plant genetics, providing high-quality seeds to farmers in more than 90 countries. Pioneer provides agronomic support and services to help increase farmer productivity and profitability and strives to develop sustainable agricultural systems for people everywhere. Science with Service Delivering Success®.
DuPont (NYSE: DD) has been bringing world-class science and engineering to the global marketplace in the form of innovative products, materials, and services since 1802. The company believes that by collaborating with customers, governments, NGOs, and thought leaders, we can help find solutions to such global challenges as providing enough healthy food for people everywhere, decreasing dependence on fossil fuels, and protecting life and the environment. For additional information about DuPont and its commitment to inclusive innovation, please visit http://www.dupont.com.
# # #
12/11/14
Download the latest video, audio and product information at the Pioneer Media Resource.
The DuPont Oval Logo, DuPont™, Plenish®, GrowingPoint®, Science with Service Delivering Success® and Pioneer® are trademarks or registered trademarks of DuPont or its affiliates.
Genuity ® and Roundup Ready 2 Yield® are registered trademarks of Monsanto Technology LLC used under license. Pioneer is a member of Excellence Through Stewardship® (ETS). Pioneer products are commercialized in accordance with ETS Product Launch Stewardship Guidance and in compliance with the Pioneer policies regarding stewardship of those products. Crops and materials containing biotech traits may only be exported to or used, processed, or sold in jurisdictions where all necessary regulatory approvals have been granted for those crops and materials. It is a violation of national and international laws to move materials containing biotech traits across borders into jurisdictions where their import is not permitted. Growers should discuss these issues with their purchaser or grain handler to confirm the purchaser or handler's position on products being purchased. Excellence Through Stewardship® is a registered trademark of the Biotechnology Industry Organization.