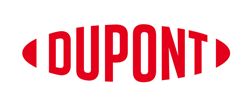 Our world depends on scientific breakthroughs and related innovations, all of which rely on advancing science through fundamental research.
COPENHAGEN, Denmark (PRWEB) October 11, 2018
The Danisco Foundation today has awarded two Science Excellence Awards for 2018. The medalists are leading scientists in their fields recognized by DuPont Nutrition & Health for scientific excellence and a remarkable record of achievement in advancing science and technology relevant to the future of food, nutrition and health.
This year's medalists are:
● DuPont Nutrition & Health Science Excellence Medal:
Theresa Reineke, Ph.D., Distinguished McKnight University Professor, Department of Chemistry at the University of Minnesota – selected for her work in understanding the fundamentals of amorphous solid dispersions of poorly soluble drugs and identifying the next generation of excipients for solubility enhancement.
● DuPont Nutrition & Health Microbiome Science Award:
Martin J. Blaser, M.D., Muriel G. and George W. Singer Professor of Translational Medicine, Director of the New York University Human Microbiome Program – selected for more than 30 years of research into the role of the human microbiome and, in particular, his ground-breaking studies concerning the relationship between the human microbiome and health and disease including asthma, obesity, diabetes and allergies.
The medalists received their awards during a special ceremony held today at the DuPont headquarters in Wilmington, Delaware. During this ceremony, each recipient addressed several DuPont scientists attending TechCon, the company's premier innovation conference.
"Our world depends on scientific breakthroughs and related innovations, all of which rely on advancing science through fundamental research," said Angela Naef, Ph.D., DuPont Nutrition & Health's Global Leader for Technology & Innovation and Danisco Foundation board member. "In recognition of these two scientists, Professor Theresa Reineke, Ph.D., and Professor Martin J. Blaser M.D., and the significant accomplishments and contributions each of them has made to the field of food, nutrition and health, we are honored to award them with the Science Excellence Medal and the Microbiome Science Award, respectively."
The original awards were founded in 2002 by the Danisco Foundation to help improve food products, notably industrially produced foods. The Danisco Foundation itself was established in 1981 and provides funding and grants to support predominantly food science and research.
About DuPont Danisco
DuPont™ Danisco® is the brand for a range of ingredients that help provide enhanced bioprotection, an improved nutritional profile, and better taste and texture with greater cost efficiency and lower environmental impact, meeting the needs of manufacturers of food and beverages, dietary supplements and pet food. Through the work of the global network of food scientists and technologists in DuPont, the Danisco® range is supported by a uniquely broad spectrum of know-how across applications and processing. http://www.danisco.com.
About DuPont Nutrition & Health
DuPont Nutrition & Health, a DowDuPont Specialty Products Division business, combines in-depth knowledge of food and nutrition with current research and expert science to deliver unmatched value to the food, beverage and dietary supplement industries. We are innovative solvers, drawing on deep consumer insights and a broad product portfolio to help our customers turn challenges into high-value business opportunities. More information is available at http://www.food.dupont.com.
About DowDuPont Specialty Products Division
DowDuPont Specialty Products, a division of DowDuPont (NYSE: DWDP), is a global innovation leader with technology-based materials, ingredients and solutions that help transform industries and everyday life. Our employees apply diverse science and expertise to help customers advance their best ideas and deliver essential innovations in key markets including electronics, transportation, building and construction, health and wellness, food and worker safety. DowDuPont intends to separate the Specialty Products Division, which will be called DuPont, into an independent, publicly traded company. More information can be found at http://www.dow-dupont.com.
# # #
10/11/18