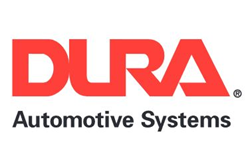 "I have been looking for a robust costing and quoting system like FACTON my entire career." Kevin Grady, EVP & CFO at DURA Automotive Systems
Troy, Michigan (PRWEB) May 03, 2017
FACTON, a leader in Enterprise Product Costing (EPC), today announced DURA Automotive Systems has selected FACTON EPC as the core technology solution to standardize costing and quoting across the enterprise.
DURA Automotive Systems, headquartered in Auburn Hills, MI, will deploy FACTON EPC Cost Management throughout the enterprise. As part of a global standardization strategy, DURA Automotive Systems will leverage FACTON EPC to unify all enterprise cost data into a single costing application to ensure all departments are working from the same data. The end result is accurate cost calculation of products, projects, customer cost estimates, and supplier costs which delivers a "single version of the truth" for Finance, Purchasing, Engineering, Sales and Executive Management.
DURA Automotive Systems selected FACTON based on the following criteria:

Speed of responding to customer quote requests
Accuracy of quoting information
Standardization of costing process around the various regions of the world
Kevin Grady, Executive Vice President and Chief Financial Officer at DURA Automotive Systems, explains: "I have been looking for a robust costing and quoting system like FACTON my entire career. After an extensive search to replace our Excel based-system, we selected FACTON to improve accuracy and efficiency in our quoting process. FACTON also supports our global IT strategy to standardize systems across the enterprise."
"FACTON solutions help manufacturing companies transform the way they think about costing and delivers a platform for competitive advantage," says FACTON President North America Ruediger Stern. "With a central database, all employees at all locations perform costing and quoting calculations based upon uniform data while applying standardized calculation and evaluation processes and methods. We welcome DURA Automotive Systems to our user community and look forward to working with them to ensure FACTON EPC meets the ever-changing demands of manufacturing. We are committed to building strong customer references with a relentless attention to customer satisfaction."
The FACTON EPC Suite
The FACTON EPC Cost Management solution is part of the FACTON EPC Suite. The Suite consists of specific solutions that address the product costing requirements of company departments and divisions – from top management, controlling and production to development, purchasing and sales.
About DURA Automotive Systems
DURA Automotive Systems, a Lynn Tilton company, is a leading innovator and manufacturer of lightweight structural body systems, mechatronic control systems, and exterior systems including window systems and decorative trim. The company has a presence on more than 300 vehicle models worldwide. DURA is headquartered in Auburn Hills, Michigan, USA. In 2009, DURA joined the family of more than 70 Lynn Tilton companies. Strong investments in new innovation programs and access to the extensive network of Lynn Tilton technology companies that span virtual gaming, electronics, fashion and aerospace industries have catapulted DURA's future product offering to anticipate and satisfy the next generation of customer needs. DURA is nationally certified in the United States by the Women's Business Enterprise Council. For more information, please visit http://www.duraauto.com/.
About FACTON
The FACTON EPC Suite is the leading Enterprise Product Costing (EPC) solution for the automotive, aerospace, mechanical engineering and electronics industries. Its specific solutions offer robust answers to the requirements of executive management and individual departments within the enterprise. FACTON EPC enables standardized, enterprise-wide costing independent of location and department for maximum product cost transparency throughout every phase of the product life cycle. Businesses accelerate their costing, achieve pinpoint cost accuracy and secure their profitability.
FACTON was founded in 1998 and has locations in Potsdam, Dresden, Stuttgart and Detroit. Hasso Plattner, founder and chairman of the supervisory board of SAP AG, has supported this innovative company since 2006. The international portfolio of customers includes Ford, Henniges Automotive, Airbus, Mahle Behr, Deutz, MANN+HUMMEL, Porsche and other renowned manufacturers.
Press Contact:
Valerie Valentine | Marketing Manager | FACTON Inc. | Phone: (248) 761-2255 | valerie.valentine(at)facton.com | http://www.facton.com/en