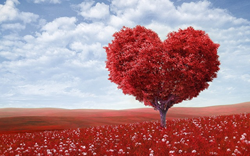 TUCSON, Ariz. (PRWEB) February 28, 2019
Heart health is an important part of aging well; as we grow older, our risk of heart disease increases. According to the American Heart Association, heart disease is the number one cause of death for people older than 65. There are several types of heart disease, which include: Coronary heart disease, where plaque builds up in the arteries; Arrhythmia, an abnormal heart rhythm that develops due to changes in the electrical impulses through the heart; Heart attack, which occurs when the blood flow to a part of the heart is blocked; and heart failure, when the heart's muscle becomes too damaged to pump blood to the heart.
Fortunately, heart disease is not inevitable, and there are several ways that adults can help prevent and reduce their risk. These include:
Exercise. 30 minutes of activity a day can go a long way to keeping your heart healthy.
Quit Smoking. No matter how long you've smoked, quitting will result in more positive health outcomes.
Eat Well. Heart-healthy diets, like the Mediterranean diet, are excellent for supporting your heart.
Talk to your PCP. Regular checkups that include bloodwork can help you and your doctor stay abreast of any warning signs.
Reduce Stress. Meditate, take a walk, or talk to a loved one—reducing stress is one of the best ways to look after your heart.
Create a Care Plan. Having a plan in place to address both the expected and unexpected stages of aging can help protect your wellbeing. You can find an Aging Life Care Professional® in your area to assist in creating a plan.
Preventing heart disease is all about being proactive—and one of the best ways to reduce stress, increase social contact, and avoid catastrophic health events is to have a care plan. The Aging Life Care Association® recommends that all older adults have plans in place for aging—whether it's the desire to stay in the home or relocate to assisted living. ALCPs are experts in their fields, and can help families locate, secure, and coordinate whatever resources needed to set a care plan in motion. ALCPs are also experienced in the management of chronic illnesses, including when an older adult is experiencing more than one condition at a time. These professionals are an important piece of the support system that helps adults age well.
You can find an Aging Life Care Professional in your area by going to aginglifecare.org.
ABOUT the Aging Life Care Association® (ALCA): ALCA (formerly known as the National Association of Professional Geriatric Care Managers) was formed in 1985 to advance dignified care for older adults and their families in the United States. Aging Life Care Professionals® have extensive training and experience working with older adults, people with disabilities, and families who need assistance with caregiving issues. They assist families in the search for a suitable nursing home placement or extended care if the need occurs. The practice of Aging Life Care™ and the role of care providers have captured a national spotlight, as generations of Baby Boomers age in the United States and abroad. For more information or to access a nationwide directory of Aging Life Care Professionals, please visit http://www.aginglifecare.org.