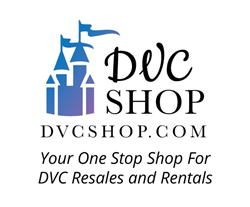 "At DVCShop.com we're all Disney fans, so we have a lot of fun sharing these beautifully curated photos and informative DVC content with our followers. Additionally, Instagram is another platform where we can host contests and giveaways to help someone's Disney vacation dreams come true."
DAVENPORT, Fla. (PRWEB) August 13, 2020
DVCShop.com, a licensed resale broker who specializes in Disney Vacation Club timeshare resale and rentals, has reached 1,000 followers on their Instagram account, @dvcshopofficial.
The company, who recently celebrated its 1 year anniversary in June, works with buyers and sellers to facilitate the resale and rental of DVC points. To ensure the quick sale of these contracts, DVC Shop uses multiple marketing strategies, including co-broking with a network of brokers, cross-marketing of listings, and sharing useful Disney-focused content on DVCShop.com, Instagram, Facebook and Twitter.
Since opening their doors, the company has been committed to continually releasing DVC-specific resources in order to help educate potential buyers, sellers and renters about all things DVC. DVCShop.com has posted over 200 helpful articles on their website in the last year showing a commitment to sharing the insights their team has amassed over years of DVC ownership and vacation planning.
The company's Instagram account is another platform DVC Shop uses to inform guests about DVC and get followers excited to travel to the Disney theme parks and resorts. In addition to photos of the resorts and parks, helpful articles and DVC Shop specials, followers can also participate in promotions, giveaways and contests through the @dvcshopoffical Instagram account.
Anyone looking for more information on DVC or who would like to participate in the various contests and giveaways held throughout the year can follow the DVC Shop Instagram account at https://www.instagram.com/dvcshopofficial/.
Disney influencers, travel bloggers or media groups interested in sponsorship opportunities with DVCShop.com can contact the company at info@dvcshop.com for more information.
Katherine Rand, Head of Communications at DVC Shop, was quoted saying, "We've noticed that people are engaging with us more everyday on Instagram and we love it! At DVCShop.com we're all Disney fans, so we have a lot of fun sharing these beautifully curated photos and informative DVC content with our followers. Additionally, Instagram is another platform where we can host contests and giveaways to help someone's Disney vacation dreams come true."
About DVC Shop
DVCShop.Com is one of the few Disney Vacation Club resale companies that not only does their own direct-to-consumer marketing campaigns, but also utilizes a substantial network of co-brokers. This allows owners to gain more exposure for their listing, as well as affords DVC buyers access to as many listings as possible.