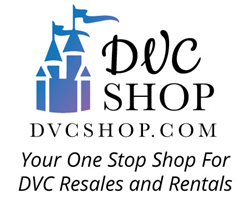 "Sponsoring Facebook groups is a fun way for us to engage with Disney fans from around the world. We love holding special giveaways and promotions on these groups to get potential guests excited about traveling to Disney in the future."
DAVENPORT, Fla. (PRWEB) August 04, 2020
DVC Shop, a licensed resale broker who specializes in Disney Vacation Club timeshare resale and rentals, has announced the winners of their Facebook promotional giveaway. DVCShop.com collaborated with several Disney and travel related Facebook Groups to hold a special giveaway which offered participants a chance to win a Disney-themed watch, Disney fashion jewelry and other Disney-themed merchandise.
On July 25, 2020 the company posted two questions to participating Facebook Group pages. Participants had to answer the two questions in order to be enrolled in the contest and be eligible for the drawing. On August 1, two contestants were selected at random to win the giveaway prizes. The winners, Carol L. and Jess S. were announced by DVCShop.com staff live from Disney's Animal Kingdom park in Orlando, Florida and also posted to the participating Facebook group pages.
DVCShop.com plans to continue to run additional giveaways each week on sponsored Facebook groups to give away more Disney-themed prizes to group members. The company also holds other giveaways and contests throughout the year which can be found on their website, http://www.dvcshop.com.
DVCShop.com sponsors various Disney and travel related Facebook groups in order to connect directly with Disney fans across the globe. The company often runs promotions and giveaways on these groups to engage with customers and fans. Any Facebook groups, Instagram or other Disney or travel focused social media influencers interested in sponsorship can contact DVCShop.com at info@dvcshop.com for more information on sponsorship opportunities.
Katherine Rand, Communications Manager for DVCShop.Com, was quoted saying, "Sponsoring Facebook groups is a fun way for us to engage with Disney fans from around the world. We love holding special giveaways and promotions on these groups to get potential guests excited about traveling to Disney in the future."
About DVC Shop
DVCShop.Com is one of the few Disney Vacation Club resale companies that not only does their own direct-to-consumer marketing campaigns, but also utilizes a substantial network of co-brokers. This allows owners to gain more exposure for their listing, as well as affords DVC buyers access to as many listings as possible.